Back in Toronto After Three Years Overseas
About this blog
Back in Toronto after three years living overseas
I like to travel, explore, and discover the World...
Visit My Page on Facebook : Departures1 - Global Adventures
Countries visited map... 50+ and counting! (excluding airport lounges)...
I am a contributing writer for THEKOREABLOG by KOCIS (Korean Culture and Information Service of the Ministry of Culture, Sports, and Tourism)...
I have also been featured in various local media about my blog, travels, time in Korea, and being selected as a writer for TheKoreaBlog
The City of Daegu has also chosen me as one of two official foreign bloggers GlobalDaegu Blogspot
Click Here For My YouTube Channel
And here for my full Photo Albums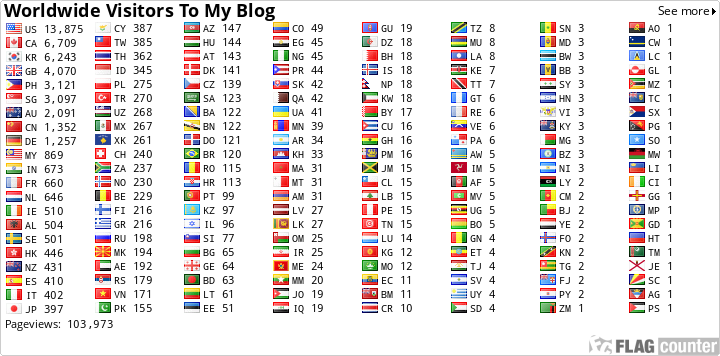 Thank You for stopping by !
Trip Start
Oct 18, 2013
1
39
Trip End
Dec 31, 2019
Loading Map
Map your own trip!
Map Options