The Complete Guide to Yeosu Expo 2012
About this blog
I was invited with a group of bloggers by THEKOREABLOG for a weekend trip to the Yeoso Expo 2012 site whose theme this year was "The Living Ocean and Coast"
We had Press Passes to allow us access into all of the venues and skip the long queues. However, even with our passes I was not able to see the entire Expo, including the Aquarium which was the most popular venue.
The reason is most pavilions have show performances, which you have to wait for start times even after lining up to get in. Then they will move you as a group into the next room for the next show, and finally to the third section.
This process will really slow you down in each pavilion as you cant wander around, skip to the next section, or leave. Most pavilions have three sections.
I would strongly recommend a 2-3 day pass or even going on a weekday. For most people that cant manage this you will have to pick and choose which pavilions you goto
This blog is meant as a guide for each pavilion so hopefully you can plan your trip better.
Photos get sloppy in some parts. I dont have a HD camera, was pressed for time, and went thru four sets of batteries on the first day which I've never done before!
I will also mention some of the problems with transportation if you are not taking the KTX line in from Seoul
Hopefully you will find this a useful guide to plan your trip
Good news is Expo has confirmed the following will be permanent exhibits once the expo ends : Sky Tower, Big-O Show, Aquarium, Korea Pavilion, Theme Pavilion
.
I like to travel, explore, and discover the World...
Visit My Page on Facebook : Departures1 - Global Adventures
Countries visited map... 44 and counting! (excluding airport lounges)...
I am a contributing writer for THEKOREABLOG by KOCIS (Korean Culture and Information Service of the Ministry of Culture, Sports, and Tourism)...
I have also been featured in various local media about my blog, travels, time in Korea, and being selected as a writer for TheKoreaBlog
The City of Daegu has also chosen me as one of two official foreign bloggers GlobalDaegu Blogspot
Click Here For My YouTube Channel
And here for my full Photo Albums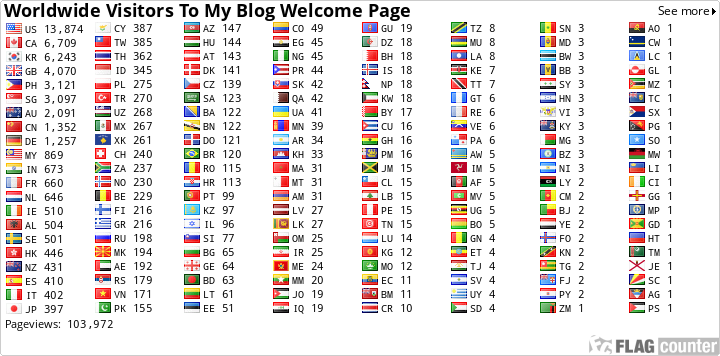 Thank You for stopping by !
Trip Start
May 12, 2012
1
49
Trip End
Aug 12, 2012
Loading Map
Map your own trip!
Map Options