Week in Japan : Tokyo > Kyoto > Nara > Osaka > Kobe
About this blog
For my 2011 winter vacation I spent a week in Japan. Starting in Tokyo I travelled to Kyoto, Nara, Osaka, and Kobe exploring temples and Japanese culture.
(Click Here for Second Japan Blog in 2012)
I like to travel, explore, and discover the World...
Visit My Page on Facebook : Departures1 - Global Adventures
Countries visited map... 44 and counting! (excluding airport lounges)...
I have also been featured in various local media about my blog, travels, time in Korea, and being selected as a writer for TheKoreaBlog
Click Here For My YouTube Channel
And here for my full Photo Albums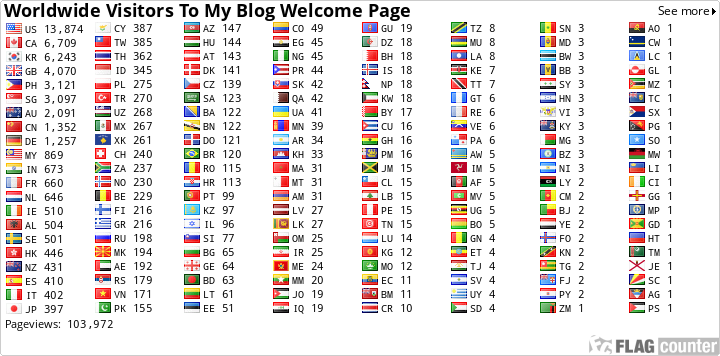 My Great Adventure Teaching English in South ... Slideshow: Londone7's trip from 삼척시, 강원도, 대한민국 to 고베, 일본 was created by TripAdvisor. See another 고베 slideshow. Create a free slideshow with music from your travel photos.
Thank You for stopping by !
Trip Start
Feb 23, 2011
1
8
Trip End
Mar 01, 2011
Loading Map
Map your own trip!
Map Options