Trip Start
Jan 09, 2006
1
46
52
Trip End
Aug 15, 2006
Loading Map
Map your own trip!
Prague is as beautiful as ever. You could fill photography books full of the the beautiful statues that adorn the roof tops and window ledges of the city. The more you remember to look up the more you see. The fact that the city escaped the destructive bombings (for the most part) of world war two makes the city even more of a joy to explore as none of these beautiful buildings are restorations. 10 years later, Prague is still my favorite city in Europe. Only Munich comes close. This is my third time visiting this romantic city and I finally get to share it with a woman...and not just any woman but my lovely bride. As much as I enjoyed exploring the city with Brett (the Butt) it's much better this way....sorry Butt!
We've booked our trip to Paris and next on the list is a pub crawl and exploring the great Castle. That and trying to mail home all this crap we've managed to collect since India. This stuff gets heavy after awhile. Makes me wonder how Santa does it every year.....Must be the Magic Dust.....
Update
Well, we missed the pub crawl. Something called shopping came up and by the time someone was finishd we missed the crawl. Love you babe. So, we had to find something else to do. First we thought about picking up a hooker and a couple of eight balls but these Eastern European women donīt always have the best teeth. There isnīt much of a red light district either and all the sex shops were closed and we were starting to worry that our last night would be ruined when we stumbled upon Mecca! It was just what we were looking for! We give you the best damn party in Prague: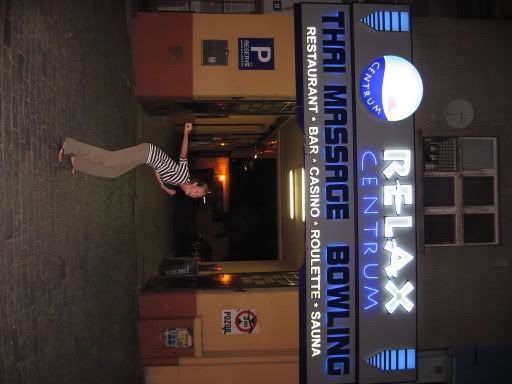 Tah for now. Enjoy the pics!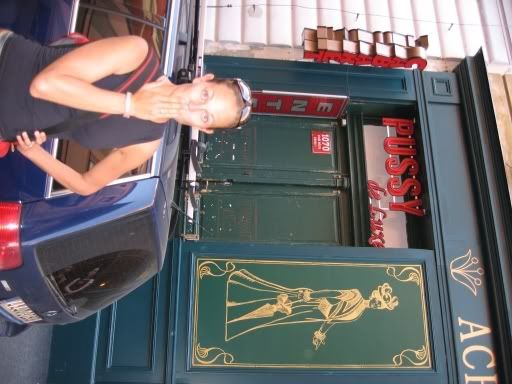 De Lux Czeski Moonerski's
The Golden City. We hit Prague running forthe 1st day then the mellowness of the city set in and we're just hanging loose now. So far we explored the city by foot and bike, local resturants and sushi bars. Sadly. the more things stay the same, the more things change. Waaaay back in '98 when the Butt and I invaded Prague we stumbled on this great little resturant along the river that sold nothing but wild game. We ate there every night and never found a single dish to complain about. Needless to say, as soon as we got into town we went looking for it. We found it, or at least the building it used to be in. Never found out why they closed but I suspect it being along the river it shut down after the flooding that hit Prague a few years ago. Seeing how the river rose at least 30 meters above it's normal height it's easy to see why this basement resturant is no more. It's still a bar, just a crappy one with loud music and louder drunken Brits. Sigh..