Trip Start
Jan 09, 2006
1
45
52
Trip End
Aug 15, 2006
Loading Map
Map your own trip!
But not before one last day of enjoying Munich, local style. We sent a great day at the lake and got to meet alot of Calle and Shonaoe friends. Talk about a nice group, though their trivia skills need a litte dusting off. Our last evening was spent over a wonderful dinner of tapas and sangria. Thanks so much for taking care of us and showing us the locals side of Munich. Weål be waiting for you to come visit New Orleans so we can return the favor!
There are a few new pics in the pic section of things we did and saw so check them out. If nothing else, they are good for a laugh. Next stop, Prague!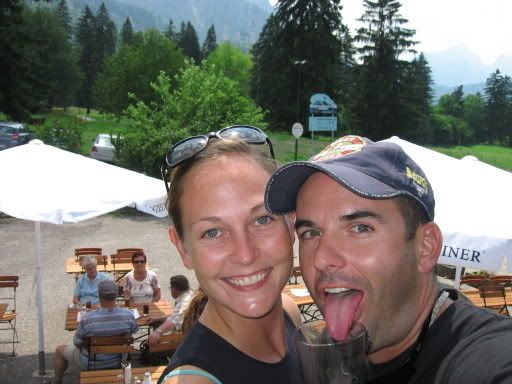 Mooners Baby!
It simply would not be a trip if we didn´t have to move on eventually. Shone and Calle took such good care of us we hated to leave. But I´m more than sure they are happy to have their couch back. Couch trolls are only fun for so long before they start to stink the place up. So off we must go...