South Island Update - New Zealand
Trip Start
Jan 09, 2006
1
8
52
Trip End
Aug 15, 2006
Loading Map
Map your own trip!
Greetings Boys and Girls! It's time for the South Island update. Where oh where do I begin. First,let me start by saying these pics may be a little less "exciting" than the last set. There were no drag queens involved in the making of the South Island tour. The South Island trip was actually a bit quiet actually and involved a lot of one day trips as we raced down to Queenstown toward the bottom end of the island.
South Island New Zealand is the larger of the 2 islands yet 2/3rds of the population live in the north. The south is what a Texan would call "Gods Country" and is full of farms, sheep and manly occupations. Forestry, farming and mining are the main trades here along with tourism and adventure sport. The Southern Alps stretch the length of the island and hold some of the most intensely beautiful landscapes around. Pick an ecosystem anywhere in the world and you will find it represented here in NZ.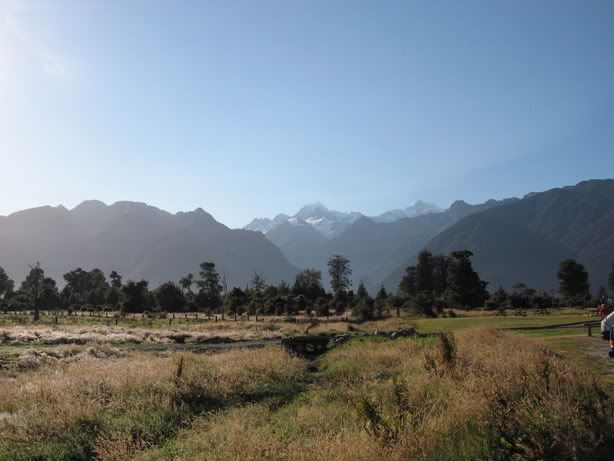 One of the other natural wonders of the South Island is the
Monteith's Brewery
, a must visit on any S.I. tour. As you can see from the above pics, even rachel enjoyed the most educational tour and by the end of the trip she became a Monteith's girl....
Further on south,through tiny towns and some inclement weather we finally rolled into Queenstown, adventure capital of the world. Having been here a few years ago I had the opportunity to experience the thrills first hand and now it was time to share them with 'the little lady'. One can not leave the New Zealand with out experiencing the thrill of the bungy jump! Now, Mamma Keane, I know I promised to keep your little girl safe and I am. No, really I am I promise! It's very safe and she was attached to me so what could go wrong. Obviously since Rachel was able to do an update all turned out peachy.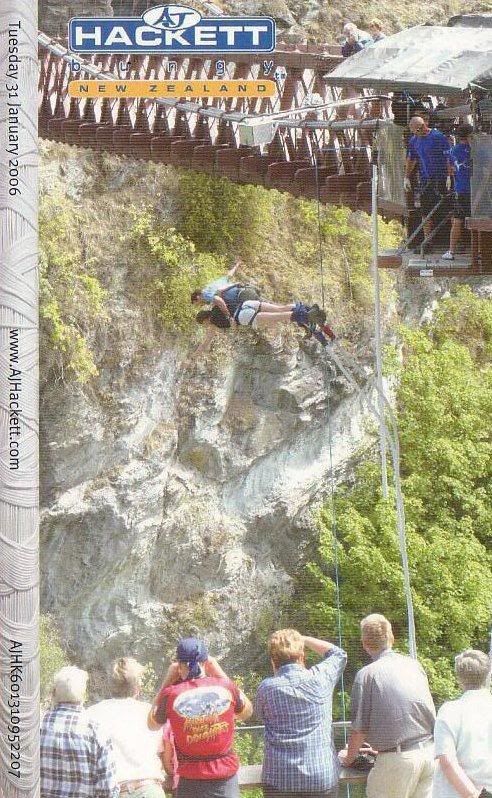 A.J. Hackett
After that we zipped up the east coast to Christchurch where we spent our last few days at, of all places, an SCA event. Wonder of wonders, I even ran into a few folks I knew from back home so it's now official. There seems to be no place in the world that I can go that I will not eventually run into someone I know. Sorry Rach. Fun was had and I got my fighting fix in but good. Even got a bruise or two to take with me.
Now, we're back where we started in Auckland, searching out a pub that will be showing the super bowl and biding our time until our flight to Australia on Feb 8. Who knows, might even do one more wee bungy jump, just to prove it's safe... This will probably be the last update from the land of the Kiwi but fear not gentle reader! The adventures of Scott & Rae Rae are only just beginning! Trust me when I say that things won't even begin to get interesting until we reach S.E. Asia. :)
Here's a little piss on us!*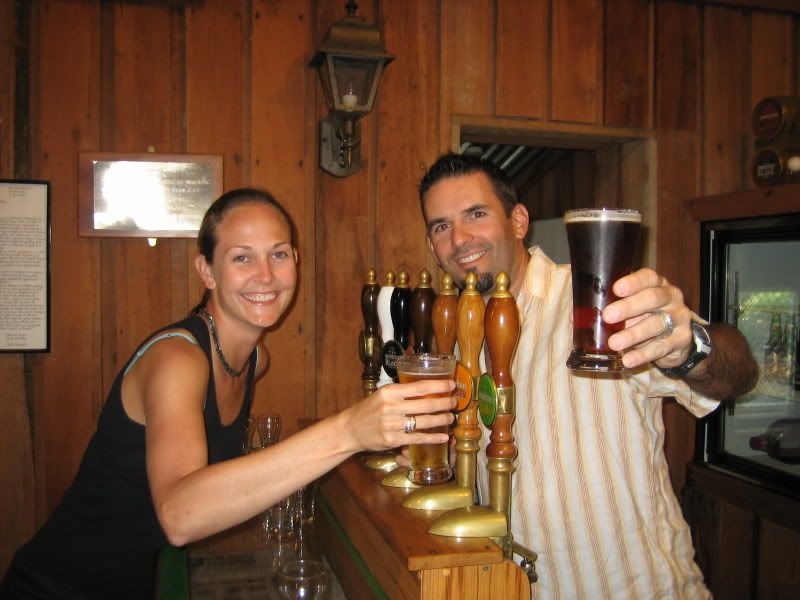 (* this is Kiwi slang for 'have a beer on us'. You foul minded people you!)
The Mooners!
South Island Update: