Trip Start
Nov 29, 2011
1
86
99
Trip End
Mar 01, 2012
Loading Map
Map your own trip!
Map Options
I just knew you would be reading this page after that title, you'll find out why
A lazy day making the most of the Caribbean sunshine we sat ourselves on the beach cooling off with regular dips in the sea.
Lisa joined us around lunchtime and we decided to eat at the hotel which has its open air bar/restaurant right on the sea front. Following lunch the three of us grabbed loungers and relaxed in the sun. The girls sent me to the bar for cocktails and we indulged in Strawberry daiquiris, very refreshing!
Think they got used to being waited on, they sent me again during the afternoon happy hour, this time for beers. Well perhaps it was the sun, perhaps dehydration or maybe the effect of the cocktails but I ordered 3 beers and a lemonade. The girl behind the bar asked if I could manage. I was puzzled but thought nothing of it when she kept opening bottles, I just thought she was serving someone else at the same time. She piled 6 bottles of beer onto a tray. Now it clicked, it was 2 for 1 happy hour. The lunch time hour was half price drinks.
I could see Lisa and Claire falling about laughing as I teetered across the sand towards them, even another couple started laughing, I almost offered them a beer. It wasn't a problem I took half the bottles to the room and put them in the fridge for later.
We were watching the planes fly in towards the airport which is not too far along the coast. There were some large planes with a few jumbos. There are so many Brits on this island and now we know why, as Lisa exclaimed "wow, two virgins in one day" now that's a lucky day! Even though Lisa didn't realise what she had said.
We all got ready to go out for the evening meeting Alvan at the New Century Chinese restaurant in St Lawrence. We arrived before Alvan, he had been working, well someone has to. We ordered starters while we waited for him. I attempted to take a picture of Claire and Lisa together which took a while, Claire just couldn't help but blink every time the flash went off. I think we had ten attempts at that picture, gave us a giggle but don't worry I haven't bored you with all the pictures.
After the lovely meal we went for a beer down the gap as they call St Lawrence gap around here. A quieter bar than last time but they did start the karaoke later. We all bullied Alvan into having a go on the mic, I remember he had a good voice from his Manchester days.
By now it was late enough, Lisa has an early flight tomorrow going back to Caymen. Unfortunately there is no direct flight so she has to stop off in Jamaica which makes it a long flight. Have a safe journey and thank you so much it has been great to catch up.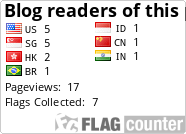 Monday