Trip Start
Jun 25, 2013
1
4
63
Trip End
Dec 25, 2013
Loading Map
Map your own trip!
Map Options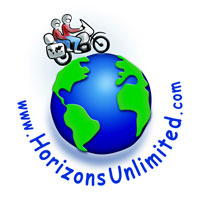 If you're reading this blog and have a love of motorcycles and travel you ought to check out this site. Hopefully I'm stating the obvious - to those in the know - but if not, make yourself a coffee, grab some biscuits and write off the next few hours of your life.Seriously, if you're planning a trip, no matter how big or small - you ought to check this out. More information than you'll know what to do with and a wealth of people who'll help supply answers to any questions that you have (I'm clearly hoping that by supplying such a glowing recommendation Grant will read this and post my blog link on his excellent site).
Humour aside..........check it out..........you'll be inspired - I know I was!
http://www.horizonsunlimited.com
Also, the Youtube video I mentioned previously, is now uploaded and I hope you enjoy. I will endeavour to do a few more on my trip but will try to make them more polished and indeed a bit shorter.
http://www.youtube.com/watch?v=_B2eIRkJtSE
Anyway, after such a heart warming and indeed 'strawberry letter' update - let's end with a truly special picture or two.