Trip Start
Aug 27, 2013
1
58
61
Trip End
Oct 20, 2013
Loading Map
Map your own trip!
Map Options
Having finished early today and with most places closed for the holidays the last stop I planned on making was to a Turkish bath next to my hotel. I'd checked prices yesterday and they were better at 18 TL ($9) compared to 80 Euros for the tourist bath house
I'd been to the Cermberlitas bath house my last two trips for $40 but now wanted to try an authentic back street one I was too scared to last time.
I left my camera and wallet in the hotel for security and I don't think you could take pics anyway. I have internet pics of the inside below
First you go into your own changing room and wear the red cloth they give you. You keep the key to the changing room
Although it doesn't look like much from the outside this is a 15th century bath house. You enter an inner stone chamber and steam room
After sitting in the sauna for a bit he brought me into the main bath area. This was under the big domes you normally see from outside and had the skylights
There is a big marble slap in the middle you lie down on. First he gave me a rub with a glove peeling away lots of dead skin. Then the foam bath. It felt nice like being in a car wash and was quite relaxing
Finally I told him to give me a soft massage as I remember it being quite rough last time. That time they kept calling me 'Arabi' thinking I was Arabian and used to this kind of rough treatment
Then he left me and said I could stay on the slab or wash myself again. Unlike Korean saunas there is no stool to sit on when you wash yourself. When I was done they sat me in the changing area, wrapped me in towels like a mummy with a towel around my head to dry off.
He charged me 38TL ($19) even though it said 18TL ($9) for the hammam. He said he charged 10 TL for the foam and 10 TL for the massage.
On a scale of being ripped off it wasn't as bad as the bus station lunch and did feel quite good. I just might not have enough to go again tomorrow or will tell them to leave the massage out which wasn't great anyway.
Before leaving they douced me in lemon scent which was quite strong. Hammams are very common in back streets and there is another 15th century one a few doors down. For women there are less choices and they may have to goto the expensive tourist ones.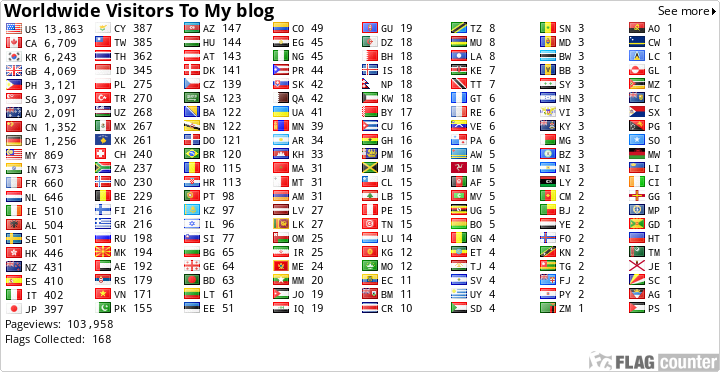 Visit My Page on Facebook :
Departures1 - Global Adventures