Trip Start
Jul 27, 2013
1
4
56
Trip End
Aug 07, 2013
Loading Map
Map your own trip!
Map Options
My first full day in Malaysia I had planned to goto the Sarawak Cultural Village outside of Kuching city. The hostel had arranged a shuttle for 20Rm ($8). The minibus stopped at other hotels picking up more passengers and was soon hot, crowded, and very bumpy. They were all European and must have thought I was some local sitting at the back of the van
Entrance to the village was 60Rm ($20) but I was able to pay by credit card to hold on to my cash. There was a variety of styles of houses made from local materials.
I had recently visited the Aboriginal Cultures Park in Taiwan so this was quite reminiscent (see previous blog
http://blog.travelpod.com/travel-blog-entries/londone7/24/1360445455/tpod.html
) Similarly there was also going to be a cultural show at 11.30am which gave me an hour to walk around the park.
They had some locals in native dress for demonstrations. Some of the men were barely dressed and making a fire outside. Inside one of the long houses some musicians played instruments while a woman did a traditional dance
There were also a tailor, musicians hut, and other craftsmen. In one area was a small collection of chinese houses showing their traditional way of life.
There was also a Malay traditional home which was a bit more luxurious in its lifestyle with drapes and pillows.
There were some very large stilted houses. Not sure what the reason for such height was other than to show its prominence to the other houses as some sort of community hall.
By 1130 the show was to begin so I went to the indoor A/C hall to cool down and enjoy the performance.
You have to check the return bus times for the various companies that charter people here. There are no city buses. It only really needs one hour for the park and another hour for the show. I still had to wait for an hour after that for the bus back.
Along with the show (next entry) I dont think it was worth $20 but maybe $12-$15.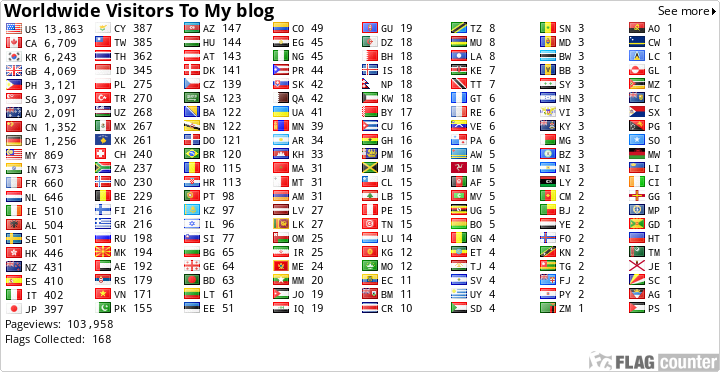 Visit My Page on Facebook :
Departures1 - Global Adventures