Trip Start
Jan 27, 2013
1
13
25
Trip End
Feb 01, 2013
Loading Map
Map your own trip!
Map Options
I had now arrived at "
the most dangerous city in Mindanao
" with no hotel reservation for two nites. I never travel without hotel reservations but no hotels in most of the entire island of Mindanao were available for online booking.
There was a cluster on the main street downtown and since I had arrived early morning I had plenty of time to find a room. Since I'd never travelled like this before it would be interesting trying out what my friends usually do.
The airport is not far from downtown and you could walk if the heat wasnt so bad. As usual I was the only non local on this flight since nobody comes here the reputation is so bad.
A tricycle cab saw me and came over asking for 100P. I continued walking and he dropped his price to 80P. I knew there were jeepneys outside as we were close to the city centre and I got on one for only 8P (.20 cents).
I told them I wanted City Hall as that was near the tourist office. The online information I had read said to talk to the info office first to find hotels and inquire about safety.
The office took some finding as it wasnt in the same spot shown on google maps. I told them I was here for two days, didnt have a hotel reservation, and the terrible things I had been hearing about Zamboanga.
The guy started laughing and saying its all stories the newspapers exaggerate (which is common elsewhere). He said everything is pretty safe, even to walk around at night. I asked him about the places I wanted to go and he said there we no incidents there.
He said Rio Hondo is a floating Muslim village just behind the Fort next to the tourist info office that I could walk across to. I was told not to cross the river bridge when I saw it as there will be "some bad boys that will follow you and steal your camera". I could also take a jeepney 20kms out to Taluksangay Village which was also very safe, or take a ferry across to Santa Cruz Island where there was pink sand.
With regards to hotels I wanted something for 500P ($12.50) like the one I just stayed at in CDO, which was a private room with AC, cable tv, and private bathroom. He said rates here were about 650P ($16) but that I could negotiate. There were three new guesthouses about 3km away I could check out Casa Canelar, Casa Attila, and New Attila Guesthouse newly built.
Next door I had already gone into Lanaka by the Sea which was a luxury seafront hotel with ocean views in every room. There posted rates started from 1500P ($38) so I was going to ask around first although I may still stay here on my last night.
Walking back downtown a couple of blocks away I was going to pass thru the main hotel strip trying to find the new cheaper guesthouses the tourist info office had told me about.
I was surprised at quite how developed the city was. They had banks with ATM machines, the first I'd seen thus far in Mindanao. They had department stores and even a movie theatre with latest releases. It reminded me of the old architecture on Yonge St in Toronto south of Queen St.
I started noticing hotels so was going to shop around till I found something nice. I went into Princess Hotel which had rates of 850P ($22), and the more classy looking Grand Astoria.
I found one which was 750P ($19) so I asked to look at a room. After trying to find keys they showed me a room. The hallways had ceiling tiles missing and you could see cables and pipework hanging. The room had no windows but two single beds so no airflow. I was worried about a blackout which I had the night before.
He couldnt get the bathroom door open so I said not to bother, thanked them and left. Heading north of downtown there was no sign of the three new hotels he mentioned. The road here was very dusty and it was quite hot so I decided to go back to the main strip.
The nicest one I saw was Grand Astoria so I went in there. They even had a couple of western tourists staying there. To my surprise they said they had no rooms available and for me to come back on the weekend. This was only Tuesday and I fly out Thursday.
I knew Lantaka by the Sea was the nicest other hotel I had seen so I asked them to call there rather than walk all the way back in the heat. To my surprise they were also fully booked this week.
This is only January, a weekday, in supposedly "the most dangerous city in Mindanao". Not only do they have nice hotels, but they are sold out on a weekday, in low season. She checked with the guesthouse the info office had told me about but they also had no single rooms and I couldnt even find where it was.
I joked with her this is supposed to be "the most dangerous city in Mindanao" why are all the hotels sold out? She laughed too and said there's nothing dangerous here. She asked me about the hotel facing them to which I said I didnt even want to look inside there and she laughed too.
Then she found the hotel next to us which I had already been inside had a vacancy. Reluctantly I went there not knowing what my fate would be for the next two days.
The front desk told me they had a standard room available for 950P ($24) as their single rooms were sold out. I asked to look at it. The room seemed ok but the bathroom had all black tiles and no window. Again I was worried about a blackout and the photo only makes it look brighter due to a flash.
The cleaner showing me the room said this was their only vacancy. I asked again at the front desk who said they had another room. This time it was dark red tiles in the bathroom, with no window, dim light bulb, and just as bad.
The cleaner showed me a suite room, which was slightly better but cost more. I was trying to decide what to do at reception and they guy asked if I'd made my mind up. He was very laidback and friendly and not bothered by the fact I wasnt happy with the rooms.
He asked if I was from Kuwait and curious like everyone else why I came to Zamboanga and Mindanao. I told him about my Filipono friends and jokingly asked how dangerous it was here, which seems to be a inside joke for all the locals.
I asked to look at the Suite again but this time they showed me a different room. This was a corner suite so had floor to ceiling windows on two walls. There was a larger tv then their other rooms and had a good selection of channels.
I could even see the ocean and beach on Santa Cruz Island. It had its own balcony terrace but I couldnt get the door to open.
Whats more the bathroom had its own window so natural light if any blackouts. I was concerned about the open wires by the shower but they told me the line was dead and had been disconnected. There was also an ant colony inside the fridge.
Somewhat reluctantly I decided to take the room...
how much worse could it get????
Fortunately all the hotels seemed to take credit card, which meant I could keep my dwindling cash. It was also surprising for what I thought would be an underdeveloped city.
In the office I had to key in my pin which the worker made sure to look over my shoulder to make sure I entered it. The bathroom sink barely had water coming out so I told them to fix that and they assured me there was hot water in what I had paid for was their "most expensive room" in "the most dangerous city in Mindanao".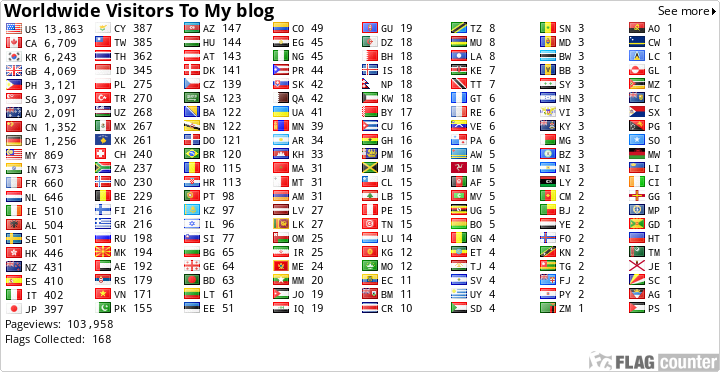 Visit My Page on Facebook :
Departures1 - Global Adventures