Cagayan De Oro to Zamboanga
Entry from Cagayan de Oro
Trip Start
Jan 27, 2013
1
12
25
Trip End
Feb 01, 2013
Loading Map
Map your own trip!
Map Options
This morning I had a 7.45am flight to Zamboanga so needed to be at the airport early. I was up from 5am and had a long hot shower, my first proper shower in the Philippines after the blackout yesterday at my last hotel.
Last nite the owner had told me they would have a cab for me to the airport at 630, that he would be awake, and the cab would only cost 150P ($3.75). When I checked at reception nobody knew anything about this
One person told me it would cost 200P, then another worker said 250P. This was getting ridiculous again when two people standing right next to each other have just given me two different prices. The owner had told me 150P and that he would be here in the morning so I asked to speak with him
They checked and said he was sleeping. I couldnt take a jeepney this early as he will wait to fill up with more passengers and will make lots of stops so I needed a cab to get me there for no later than 7am.
The hotel workers said I have to pay for the taxi's return trip because he wont have passengers which I've never heard of before and seemed strange why he cant pickup other passengers at the airport.
I argued that I'm not paying these ridiculous prices, everyone looks at my face that I'm a foreigner and starts making up all kinds of prices, that the two of them standing next to each other just gave me two totally different prices when the owner had said it only costs people 150P to get to the airport from this hotel.
They said they have to stop a cab on the street so I asked them to make sure how much I was paying before I got in. We spoke to the driver who said meter rate, and that it would be about 162P ($4).
The cab drive was only 20 mins and the meter said 173P ($4.25). There were also other cabs waiting so it was possible to take passengers on the return trip.
At check in the lines were barely moving so I was hoping I'd make my flight. There was another flight to Manilla where other foreign passengers were boarding, the second time I had seen foreigners on Mindanao Island.
Then I had to pay 30P departure tax (.75 cents). I rushed straight onto the plane as it was already boarding. I was worried about them weighing hand luggage which they didnt.
To my surprise after finding my row with a window seat there was no window. I havent had a window seat with no window since an AlItalia flight in 2007 where I asked to change my seat right away.
I tried also to change my seat and was told for "weight and balance" I had to stay in my seat. Did I weigh 50 tonnes and was I going to tilt the plane lopsided by changing seats?
Reluctantly I waited for after take off and for the seat belt sign to turn off. I then noticed the entire middle of the plane was empty. They had loaded all the passengers at ether end of the plane like a pendulum as I dont know if this has a bearing on fuel consumption.
They did this silly inflight game where they gave away prizes. You had to hold up a hankerchief, hand cream, or your hand to win each prize.
The flight was short just under an hour. I was hoping for landing they wouldnt send me back to my original seat but they didnt. You could feel the heat vapours as we deplaned even though it was just after 9am.
I now made it to my final destination Zamboanga, "
the most dangerous city in Mindanao
". I didnt have a hotel reservation for two nites so this was going to be an interesting experience.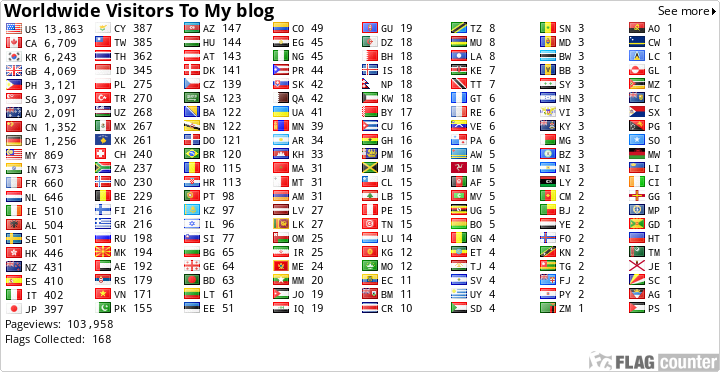 Visit My Page on Facebook :
Departures1 - Global Adventures