Trip Start
Jan 27, 2013
1
9
25
Trip End
Feb 01, 2013
Loading Map
Map your own trip!
Map Options
Iligan is most famous for the twin Maria Christina Falls but there are however two other waterfalls nearby, Tinago and Mambalut. Talking to the helpful guide at Christina Falls she was explaining the options of how to get to each and what there is to see.
My wiki travel guide I was using explained I had to go back on the main road and take a jeepney further north. Then get off at a turn off road and find a rental motorcycle cab.
The motorcycle cab should cost 20P (.50 cents) per person for two passengers. As I was travelling solo I would have to pay 40P for two passengers each way. I didnt want to start haggling with people again who will overcharge me what the actual prices were
The lady at Christina Falls said I could rent a bike from outside who would take me right into Tinago falls and back to Christina for 150P ($3.75). That sounded better than trying to find a bike and haggling later after riding a jeepney and the weather didnt seem reliable to be caught outdoors.
I asked her to talk to the guy and make sure he charges me 150P and not some 'foreigner rate'. She sounded quite surprised by my request, so I told her how people are overcharging me which she still couldnt believe possible.
She spoke to the guy and assured me it would be 150P. I hadnt rode a motorbike since Vietnam last year and didnt realize the wind would push my jacket down all the way to my waist. As I was holding on my cap went flying off so we had to stop to pick it up
We went down the main road for a few kms after which he turned to a side road. We then continued a couple more kms until the paved road ended and it became a dirt track. Then after a while he said we have to stop as vehicles are not allowed any further.
I'm glad I paid extra to come with him rather than try the two step journey of taking a jeepney then finding a bike to bring me in. This was quite a way off from the main road and easy to get lost if you're not with a local
Also I had left my luggage back with security at Christina Falls. As I was to find out that was the right thing to do as there is no way I could have come here with large luggage.
After stopping at some isolated homes the driver told me to continue on or go with a local guide. I decided to just go myself. One of the villagers asked for a donation as they manage the site so I gave 10P (.25 cents).
As it had been raining from last nite the trail was quite muddy. I tried to walk carefully keeping my feet out of the mud but it was quite difficult. After a while my sandals were completely soaked.
I was sliding and worried about the suction tearing my sandals apart as they were old. I also didnt want to slide and fall in the mud and it became obvious now it would have been impossible for me to have come with my luggage.
I wondered how far I would have to walk before reaching the falls and perhaps maybe I should have taken the guide. After passing some farm animals I was at the paved area and start of the staircase down.
I was worried about the slippery stones and sliding as nobody was here. Again this was something I could not have done with my luggage so it was a wise choice to have left it.
Even in good weather it is a long staircase and climb down and back up. This was taking a long time too but eventually I could hear the roar of the falls thru all the trees.
Eventually I made it down and it was quite an amazing sight. Christina is considered the most famous of Iligan's falls but I found Tinago to be more beautiful
The falls are a large circular curtain cascading down thru the trees from the rocks above. Untypical of most falls there are no rapids but a calm peaceful lake at the bottom. In nice weather people can go swimming and right up to the falls.
There is also a bamboo raft that which the locals will pull you across by rope taking you to the exact centre of the falls. They asked me but because I had already been out in the rain most of the day I wasnt too keen. It would have been nice on a hot sunny day.
There is also an odd footbridge which has only been constructed 3/4 of the way leaving a 1m gap. I thought we werent allowed but the local jumped across and told me to follow. Worried I could slip I jumped quickly across
After some time admiring I had to make the long staircase back up as I needed to travel some more today to reach tonites hotel.
The motorcycle guy had been playing card games with the locals waiting my return. For the trip back one of the locals was returning with us. She sad behind with me in the middle.
Also on the way back we stopped to wash our feet and sandals which were completely covered in mud.
I was quite lucky as immediately when we made it back to the security office at Christina Falls a massive storm hit which luckily we had not been caught out in
Tinago is more beautiful than the more famous Maria Christina Falls. However you do need to be in good shape for the long staircase up and down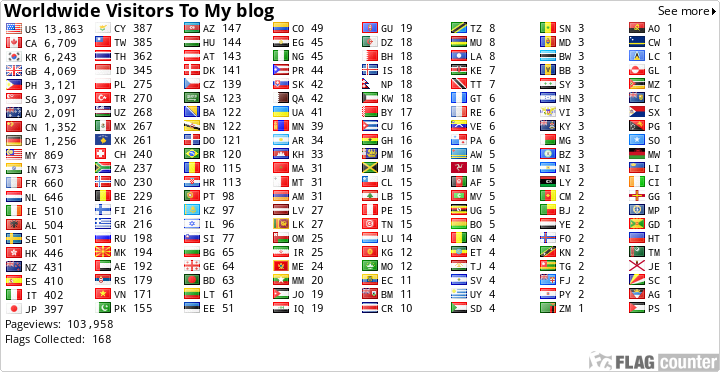 Visit My Page on Facebook :
Departures1 - Global Adventures