Trip Start
Jan 27, 2013
1
8
25
Trip End
Feb 01, 2013
Loading Map
Map your own trip!
Map Options
The northern Mindanao Island town of Iligan is famous for having not one, but three waterfalls. Today I was going to try to visit two of the most famous ones, Maria Christina and Tinago Falls.
For directions to get to both I was following information provided on the wiki travel guide which was very useful
http://wikitravel.org/en/Iligan#Do
The jeepney from the Iligan terminal was only about ten minutes and cost 10P (.25 cents). I told people I wanted Maria Christina Falls and they stopped and told me where to get off.
Fortunately I had seen pictures on google images before I came so I had some understanding as they left me on the side of the road.
The falls have been enclosed inside a hydro plant so you have to enter thru there and go thru security. The rain had cleared a little but did not seem too promising.
At the entrance a friendly lady explained to me entrance was 35P (.90 cents) but that the buggy was a flat cost of 50P ($1.25) and can be divided among five passengers for 10P (.25 cents) each. As I was alone I would have to pay 50P. This was not a scam as the same information was displayed on their window.
The rain started to come down again so we decided to wait for more passengers and for the rain to clear. We got chatting and I told her that I had many Filipino friends in Toronto who had told me to come here. We were also sharing stories about both of our trips to Taiwan
As the rain wouldnt clear she kept saying it was a blessing. After more than twenty minutes I decided I should just go ahead as it was doubtful anyone was going to come in bad weather and I had too many other things to do today.
We rode the buggy a short distance thru the plant to where the falls were. Luckily the rain had cleared a bit again as it was a constant on/off. There was a covered restaurant viewing area and the falls seemed a bit distant.
There are actually two waterfalls but due to the power plant one of them has been turned off. However on weekends they do switch both on for an amazing show when large crowds gather. I was here on a Monday so had to settle for the single falls.
I remember seeing on google images you can go closer and there was some viewing platform. I tried to walk around the plant and found a staircase heading up. Fortunately this lead to the viewing platform along the side of the plant.
Living 90 mins from Niagara Falls you think you've seen all there is to see in regards to waterfalls but it was unique in its own way. Aside from the large main waterfall there were many tiny branches of trickle waterfalls that made their way down in steps broken by the cliff rocks.
Just downstream from the falls there were also strong rapids and large dips in the waterflow back by the restaurant area. There was also a small cave at the side of the river where you could hear a bat colony and could see the occasional one fly around.
Quite impressed with what I had seen I rode the waiting buggy back to the front gate. The lady was waiting for me and asked if I enjoyed the falls. The rain had started again so I decided to wait it out a bit longer.
We chatted some more and she gave me useful information on how to continue next to Tinago Falls. Another car then drove in and two British guys had arrived.
They were the first foreigners I had seen thus far on Mindanao Island. They had their own driver and car rather than be 'daring' like me riding the jeepneys with the locals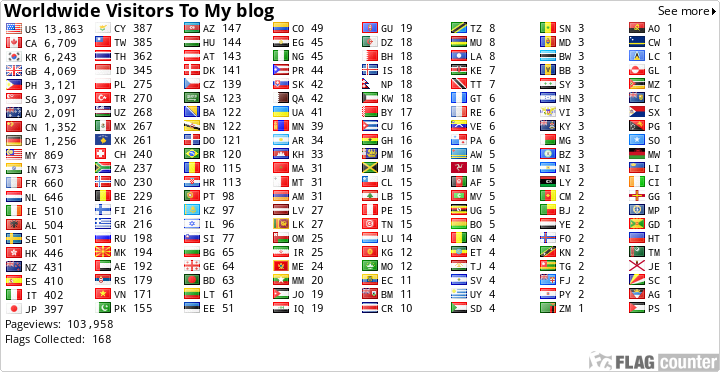 Visit My Page on Facebook :
Departures1 - Global Adventures