Islamic City of Marawi, MSU Campus, Marawi Resort
Trip Start
Jan 27, 2013
1
5
25
Trip End
Feb 01, 2013
Loading Map
Map your own trip!
Map Options
After an almost five hour drive I had finally reached the Mindanao State University Campus where my hotel was. Accommodation was to be another problem in Marawi
There are only two choices for accommodation in Marawi. Stay in the university campus dorm rooms for 250P ($4) or stay in the private Marawi Resort hotel for 1500P ($38). As I hadnt slept all night on my two flights to get here I wanted the private room at the hotel and thought this would be safer than sleeping in a university dorm.
Arriving at the gate to the university campus I was told to take a motorcycle tricycle buggy in, even though I had a map and knew where to go. The person wanted 40P ($1) and drove for less than a minute just up the hill where he was parked.
This was just ridiculous again. I could have walked here. They just see the face of a foreigner and come up with insane prices they dont charge the locals. The hotel told me this should only be 10P (.25 cents) but I paid him 20P and said I wasnt giving 40P just to go not even a block which I could have walked myself
Checking in also had some surprises. The hotel had no idea who I was. I had been emailing them on many occasions, specifically asking how to get here from Cotabato, did they have anything cheaper than 1500P, and could they confirm my reservation for one night
I showed them a printout of the history but there was no name just the email address of the hotel in all messages. They do not do online reservations since only locals come here and they just make bookings verbally. This is supposedly 'luxury' by local standards and is used for large weddings
They were also surprised to know what I was doing in Mindanao Island. Why did I come here when there are so many nice places in the Philippines to visit? I explained this was my first time in Mindanao and since I'm Muslim I was interested in seeing local Islamic culture.
I told them I was going to Zamboanga after a few days. "Why are you going to Zamboanga, it's so dangerous. An Italian lady was just kidnapped there recently"!! That was not too reassuring to hear this from the locals. She was saying there were lots of Abu-Sayaf militants in that region.
I explained I was Muslim so shouldnt be a target. "It doesnt matter, you look arab, they will kidnap you. Maybe you are al-qaeda, what are you doing here they will think'!!
The lady who was very friendly and spoke perfect english was just surprised and found my choice of destinations quite odd. She was a local Muslim in a headscarf and introduced me her sister who had also just arrived.
Then I enquired about going into Marawi City. She didnt understand why I wanted to go so I showed her some of the online printouts of some of the mosques and markets I wanted to see.
"Its getting late, you shouldnt go after dark, its too dangerous". I asked why, what is going to happen? "Maybe they will rob you. You should go tomorrow morning".
I asked if it was possible for someone to accompany me since the information I had read online did specifically say you should go with a local. She agreed that was a good idea and surprisingly offered to go herself.
I asked if we could leave at 8am and she said she will arrange for either herself or someone else to meet me back at the reception tomorrow morning. In the meantime she said it was perfectly safe for me to walk around the campus and to spend the hour or so left before nightfall there.
Then I wanted to see my room, leave my luggage and start exploring. The hotel is actually made of small individual chalets around the grounds. Each chalet is privately rented and can house upto to four people each hence the $38 tag since there are no singles accommodation.
The room was quite dated and when I tried to use the bathroom sink the entire tap just spun around and no water came out. I went back to reception and asked to change rooms. This time the sink worked but when I used the toilet it didnt refill.
The water valve had been shut off since every outlet had water dripping and there was a constant sound. I was only staying one night so could deal with these problems.
I went exploring to see the campus before dark. Almost opposite the hotel is the King Faisal Mosque. This is both a Mosque and a religious school.
There was a plague outside with an inscription which I didnt have time to read
I wanted some food since I hadnt had a chance to eat since my flight had arrived this morning and taking the five hour bus from Cotabato. The hotel prices were expensive averaging 300P ($7) so I was looking for other places on the campus grounds.
There was a food vendor that had fried chicken and kebabs, and other items on display shelves. I asked for something fresh but they said I have to take a display item that had been sitting all day. I was worried about stomach problems so picked the things I thought would least cause any problems.
I had a piece of fried chicken, a kebab, some vegetables, and a local dish which I wasnt sure what it was. The food was nice but was very salty. I had to mix it with rice to make it bland but after a while I couldnt eat the stuff as it was too salty.
The prices were chicken 45P, Kebab 10P, Rice 10P, Bean/Shrimp 5P, Noodle 5P, and water bottle 18P. So a total of 93P ($2.25) much cheaper than the hotel where I would have had one item for 300P.
I was taking photos of the restaurant from the outside and a lady asked me what I was doing. She said it was her restaurant and why was I taking photos? Was there something wrong with her restaurant?
I explained no, that I just ate there. She asked if I liked the food so I explained what I had ate and that the prices were very good. She was still confused who I was and what I was doing here so I explained I was a tourist, interested in local culture as I was a Muslim.
Did she mind if I took her photo since she was the owner and she was quite happy this time and posed for me. There were other food vendors around who had closed for the evening so more choices if I had time during the day.
The campus itself is a misleading name as this was more of a large village than a university complex. There were more local streets and houses than faculty buildings, which were actually only one room buildings so nothing elaborate.
Walking by the small bazaar area I came to the other Mosque and the call to prayer at sunset. I couldnt stay as I hadnt showered since I left Taiwan the day before so wasnt clean to go and pray.
Outside I saw an internet cafe so went there as I only had one chance in Tainan to check emails since leaving Korea. They only charged 15P (.35 cents) for the hour.
When I left it was completely dark with little lighting. I made it back to the hotel and found my chalet.
There were ant colonies and I'm not sure what else in the room. I specifically asked if there were any creatures at night and they reassured me there wasnt. Nonetheless, I slept with the light on and the celing fan on low speed.
I was so tired I passed out right away at 8pm.
For a detailed blog I used as a guide for the MSU Campus click here
http://habagatcentral.com/2012/10/26/king-faisal-mosque-of-msu/#more-2171
Here is someone who stayed in the same hotel and got to see Marawi City
http://nanardxz.southcotabato.org/2012/10/a-day-trip-in-marawi-city.html
a guide to the King Faisal Mosque
http://www.pinoyadventurista.com/2011/10/king-faisal-mosque.html
and the guide I was using to Marawi City
http://www.eazytraveler.com/2012/06/marawi-city-lake-lanao-cultural.html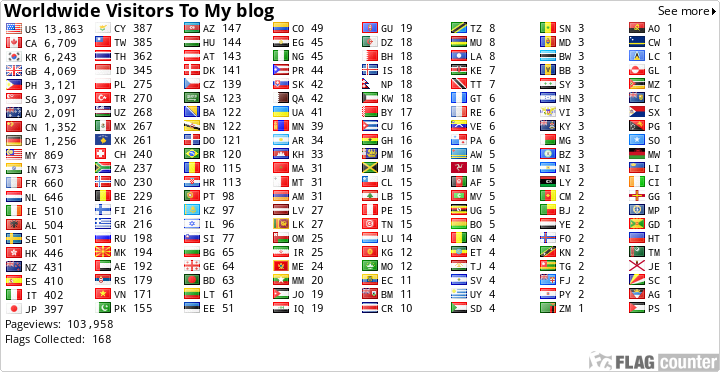 Visit My Page on Facebook :
Departures1 - Global Adventures