Trip Start
Jan 27, 2013
1
4
25
Trip End
Feb 01, 2013
Loading Map
Map your own trip!
Map Options
Leaving the Sultan Hassan Mosque we drove back into Cotabato City (actually a town) to find the bus terminal. Although the town is not that big it is a bit built up in the small centre
The town was striking in the many peace initiative banners and artwork placed prominently all over town. This region was a hotbed of the insurgency and the recent peace agreement is a welcome calm after decades of tension
There was a mini traffic jam in the block or two that was downtown. The town had a strong Islamic character with the dress of many of the locals as well as some mosques
Much of the peace art was emphasizing friendship and co-operation between Christians and Muslims who are the two main groups of the Island
We passed by a Church and there was even a McDonalds in this town
Having arrived at the Cotabato north bus terminal I now had to figure out how to get to Marawi City. This was not a bus terminal in the traditional sense. There were no buses, just private cars, minvans, and small passenger trucks loading up for different destinations.
I found the passenger van loading up for Marawi quite easily as it had a board that said Marawi placed on its roof. I paid my driver his 500P and he seemed a bit upset as though he was expecting more (this trip should only have cost 150P at max)
The passenger van was full of local Muslims in traditional clothes all quite surprised to see somebody like me. There was an elderly man, a man in his 20s-30s, a student, some women, and some children.
The van waited about an hour till it was fully loaded with passengers. I had bought a drink in the meantime as it was quite hot in this part of the island. I think one of the locals wanted to talk to me as he kept staring but he couldnt speak english and I'm not chatty enough to become friends with everyone in the van
I wasnt sure who I am supposed to pay, how much they would charge me, whether I pay now or the driver later. Were they going to take one look at my 'foreigner face' and make up some ridiculous price again. I didnt want to haggle as I needed to get to Marawi
A guy told me 320P ($8) which sounded about right so I paid him. I still couldnt get over the fact the guys from the airport charged me 500P to come here, yet I can take a van to Marawi for several hours for only 320P
They put my bag on the roof and I was worried it would fall off but they tied all the luggage down before we departed.
Heading out it was scenic tropical country roads as we left town. Again this region was supposed to be the hotbed of the insurgency so it was safer to be travelling in a van with other locals, although there have been some bus bombings here by rival companies.
Driving was quite slow as it was only a single lane, not well constructed in all areas, and kept turning. After a while I noticed all the dials on the dashboard were broken (speed, gas, temp) so basically this van was like a go-cart with just a gas pedal and brake only working.
When it started raining it turned out the wipers were broken as well. Luckily we were not driving at high speed as you guessed it, there were no belts either.
As I hadnt slept all night on the two overnight flights I didnt notice I kept passing out on the shoulder of the student next to me. We were both given the front windscreen seats.
Aside from the many army checkpoints where they wanted to see inside and we had to reduce speed, the road is not well constructed, and is still being built by hand by the locals in many places.
After a village stop to buy some snacks we then made another fuel stop. This was bizzare in that the fuel had been filled into empty coke bottles which they were now pouring into the side of the van
Later we came to an area that was not paved. Some locals were breaking stones by hand to lay some foundation. Luckily there was no heavy rain or this road would not be passable.
Later we made another stop where we changed vans and drivers. This time there was a younger guy driving who connected his I-Pod and was singing along to many western songs.
Also interesting were the many little huts manning the traffic signs. These were actually small kids manning the stop and go signs to let alternate traffic thru. I dont know if the get to goto school manning these huts all day
None of these communities seemed to have any electricity either as this was a remote country road. There were also many interesting posters congratulating people on promotions, graduations, or performing the Hajj Pilgrimage to Mecca
As we neared Lake Lanao we passed many beautiful local mosques but they were hard to photograph from a moving car with so many trees in the way
The lake is a large area in the centre of the island of Mindanao and can take several hours to drive around in these road conditions. We had joined from the southern end and were going to drive all the way around the west side to Marawi on the northern end.
We began to see more mosques and the communities began to become larger as we neared Marawi
If you have access to drive independently around Lake Lanao there are some of the most beautiful mosques. I didnt photograph them as we were moving too fast but they are scattered all around the lake.
They almost look like power stations with their domed roofs and tall minerats
After over four hours driving we made it to Mindanao State University campus just outside Marawi city which was my destination and where my hotel was.
I survived the journey thru the heartland of "the most dangerous region" without incident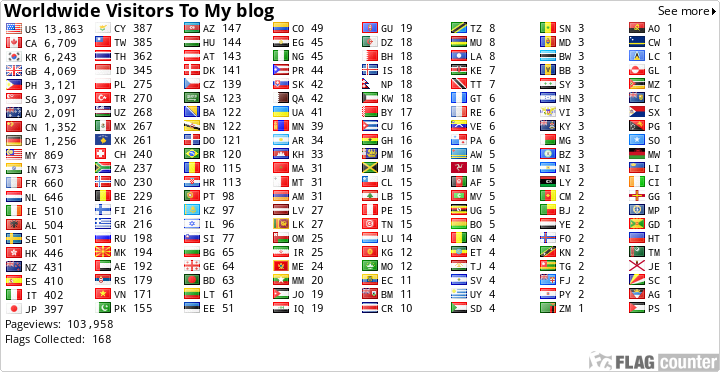 Visit My Page on Facebook :
Departures1 - Global Adventures