The Philippines Largest Mosque - Sultan Hassan
Trip Start
Jan 27, 2013
1
3
25
Trip End
Feb 01, 2013
Loading Map
Map your own trip!
Map Options
Cotabato City as its called is not really a city and just a small town you can drive thru in ten minutes. It captured my attention as recently they had built the largest Mosque in the Philippines. It was funded by the Sultan of Brunei and is said to cost $48 Million Dollars.
Cotabato is not a tourist destination due to the lack of sights and political tensions so I was really making a special out of the way trip just to see this one location. After flying in, from here I was to goto the bus station and get a bus to Marawi so I wasnt even staying in Cotabato.
This region is not well developed and I couldnt find any information online about local hotels or onwards bus information. I didnt know if there was a bus to Marawi, how often they ran, or when the last bus was. That is why I wanted an early flight so I could start early incase the buses stop.
After trying to message lots of different people and websites eventually I heard from my hotel in Marawi that said to goto the Joseph Lim St bus terminal to get my connection to Marawi. I was hearing comments of anywhere from 3 hours to 5 hours.
Now I had to figure how to get from Cotabato Airport I had just arrived at, to the Grand Mosque, and to the bus station. I had google maps of each location and it wasnt difficult in a this small town as the distances were close.
I figured just ask someone at the airport to do a one way trip via the Grand Mosque to the bus terminal. Being the only foreign passenger as everyone had family members to collect them I stood out right away. One motorcycle guy approached me and wanted 500P ($12.50)
That was outrageous as the information I got from somebody's blog said it was roundtrip 70P ($1.75) to the Mosque from Cotabato Town. When I said no he dropped his price to 300P ($7.50) but I had a large bag which would be difficult to ride a motorcycle with
Then there was a group of motorcycle buggie owners who came over since I was their only possible passenger. I told them I wanted to goto the bus terminal via the Mosque and they started telling me 500P as well.
This was just ridiculous and reminded me of my experience at Beijing Airport. This is a small town nobody comes to, and if they do they know they are coming to see the Mosque which is the main sight.
I'd been thru this before at Beijing but didnt want to argue. I was more concerned about getting to the bus terminal and my bus to Marawi which was more important. I hadnt slept all night and if he can get me to both places thats fine for now.
I was worried if everyone was going to do this during my time in the Philippines since it was supposed to be cheap and I didnt have lots of cash. If my money ran out how was I going to withdraw more cash since I dont see banks or ATMs in small rural towns like this.
Reluctantly I said ok lets go for 500P forgetting that the motorcycle guy had offered me 300P. The cab drivers were all speaking in their language and standing together so its not like I could have gone to another one and got a lower price. Maybe they were going to split the money between them.
One explained to my driver "grande mosqee, picture, picture" to which I agreed. My driver actually spoke good english and I was glad to get out of the baking heat as it was only just after 9am.
When we started to drive he started explaining how far the Mosque is and how he needs more gas. I didnt know if this was another scam to get more money.
Immediately driving you notice the army presence. There are checkpoints you have to pass thru and soldiers with large rifles. Every km or so is another road barrier and speed control with upright tires blocking the road access
The Mosque is actually quite a distance outside of town and I was wondering why it was built so far and how to people come to pray five times a day? Perhaps the land was cheaper here? My driver explained people only come for friday prayers.
The terrain was different and very tropical. I was startled when we had to stop for a 3 foot lizard to cross the road. I didnt get my camera out in time and it was gone.
This was a single lane country road with standalone houses and small mosques. After a while the giant minarets of the mosque were visible. There was another soldier outside and I had to sign in while my driver waited outside.
The first disappointing thing I noticed is the domes are not made of gold as the photos suggested and since it cost millions of dollars to build, but just yellow paint. The architecture was however impressive.
It was a grand typical arabian style mosque similar to ones in Malaysia. On one of the upper terraces was a couple having their wedding photos taken.
I asked if I could go inside since the doors were locked this early. The guy had to find the keys and let me in.
The interior was bare and it seems it hasnt been completed yet. There are no decorations, artwork, or Quranic writings typical of mosques. It seems despite being funded by the Sultan of Brunei work is still being done at a very slow pace perhaps as locals are able to raise funds to complete the interior.
This was one of the highlights of my trip to the Philippines and I'm glad I got to visit satisfying my curiousity. But you are making a very out of the way trip just to see one place.
Why is it so far out from the city supposedly in one of the most dangerous regions of the country? Perhaps it will become a tourist draw and help rejuvenate the area. Maybe people should go on a Friday as it will be more like a festival as the entire town comes to pray in their decorative clothes.
I had to specially fly into Cotabato and now had a 3-5hr bus journey since this was the only reason I came here. Also I had already been ripped off by the drivers just coming here so didnt know what was going to happen next at the bus terminal.
You can read the original article that gave me information about the Mosque on this site
http://habagatcentral.com/2011/06/10/the-golden-mosque-of-cotabato-city/#more-1230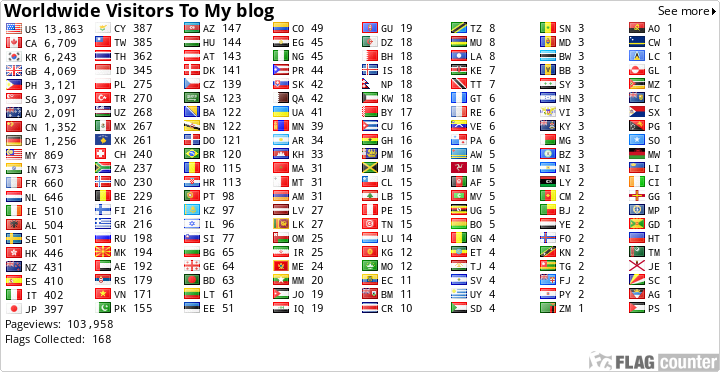 Visit My Page on Facebook :
Departures1 - Global Adventures