Arrival Home and Reflections on Mindanao
Trip Start
Jan 27, 2013
1
25
Trip End
Feb 01, 2013
Loading Map
Map your own trip!
Map Options
Finally after the 'night of terror', breakfast fight, and airport hold ups at Cebu, I was finally on my last flight home to Busan. I was looking forward to having a long hot proper shower, and being able to sleep peacefully in my own bed ant and roach free.
A trick I use on flights is to slightly recline all the seats in my row before the other passengers come so that everyone assumes they are already in upright position. I managed to sleep for half of the two hour flight having not slept much during the 'night of terror'
We arrived 30 mins early and I had enough time to buy my ticket for the next bus to Daegu at 7.50. After taking a cab I was back home in my apartment by 9.30pm.
The bag stayed right by the door and didnt come any further in to the apartment. I left it there overnight to kill off any unwelcome stowaways. Every clothing item also went into the laundry.
I only had time to shower and goto bed and the next day we had to be at school. I forgot that I had left my keys and cellphone in my bag so didnt get any of my co-teachers messages and didnt have my keys to open my drawer for my laptop so had to go back home.
My initial reaction after leaving the Philippines is that I will never go there again. It's just a nicer version of Pakistan in that everyone looks at your foreign face and makes up a ridiculous price. Then you have to stand there fighting trying to get local prices. Also the accommodation was so terrible.
I didnt feel the need to go anywhere in SE Asia again, as I was similarly getting scammed in Bangkok last year and got quite sick after my trip to Cambodia. There wasnt anywhere left to visit so I was just going to stick to places with high standards like Japan, Taiwan, or Hong Kong.
However, having had time to reflect a week or two and writing this blog it wasnt really that bad. The only main problem was accommodation. Mindanao is underdeveloped and not a tourist destination so most of the island can not be booked online.
Having seen what is available you can't take the attitude '
this is SE Asia and I want a room under $20'
except maybe in Cagayan de Oro which is much better developed
.
The only acceptable place in Zamboanga was Lantaka by the Sea and their starting rates were $40. However, they were fully booked when I was there.
Mindanao is an interesting island with a distinct character separate from the rest of the Philippines. It suffers from a perception problem due to years of political turmoil and separatist movements but I didnt witness or encounter any problems of any kind.
There are armed guards everywhere and many military road blocks to pass thru but everything seemed peaceful. I wasnt aware of any tensions between Christians and Muslims and they were actively mixing and working together.
Mindanao is not on the tourist trail so is not properly developed and not representative of the rest of the Philippines which has had years of investment in tourist infrastructure. So I probably went to the worst island in terms of infrastructure development and didnt see the nicest parts of the Philippines.
Aside from overcharging, everyone was very friendly and so many people spoke perfect English. Comparisons have been made between rich countries like Japan and Korea spending so much on English education yet a 'poorer' county like the Philippines has a much higher speaking success rate despite much lower levels of spending in English education.
A big question often asked, and that I worried about myself, was "
Is it safe?"
. Mindanao is a large island that can take a day to drive across in any direction. Roads are so bad I chose to fly to Zamboanga and to avoid any rural pockets of resistance fighters.
While I cant comment about the whole island I can only comment for the places I visited. In the north Iligan, Christina Falls, Tinago Falls, and Cagayan de Oro are the safest places. They were never part of the insurrection and had the best infrastructure in terms of buses and hotels which could be booked online. I even saw foreigners there.
The interior changes somewhat. I flew into Cotabato and went overland to Marawi. Both are very strong in Islamic character and rarely get foreigners. Starting from Cotabato and heading south is supposedly the more 'dangerous' region which declared autonomy.
These regions probably dont see any foreign visitors, the road infrastructure is so poor, and there was very little in terms of accommodation. While I didnt have any problems it is advisable for a 'white foreigner' not to travel alone as there are still instances of kidnappings.
Cotabato was probably too out of the way and just a special trip just to see the Sultan Hassan Mosque. Marawi on the other hand presented a strong opportunity to see an Islamic town both in the city and the Mindanao State University campus where I stayed.
If I went again I would visit Marawi City but I would come the suggested route via Iligan and not the long back way I came via Cotabato.
Zamboanga has a reputation as bad or worse, than south of Cotabato. I flew in specifically for safety concerns over the land corridor to this southern tip. Some of the islands off the tip are still active separatist strongholds and 'no-go' areas for westerners.
I never had any problems in Zamboanga City and was assured by the tourist office there are no safety problems. In fact I was surprised by how modern and sophisticated it was considering how underdeveloped the interior by Cotabato was.
It was also interesting seeing the freedom of Muslim women and how Islam is practiced in this region. Despite wearing headscarves they lived pretty liberal lives. Many managed their own stores with no men around and had no problems talking to male customers.
In Marawi a woman offered to take me, a stranger, on a tour of Marawi City. In Zamboanga one left her store to come with me to look for an internet cafe with a printer.
There is also no segregation in jeepneys or ladies only jeepneys and they are free to travel alone. While genders generally prefer to sit on either side, if it is crowded they mix in and are even squashed tightly together.
Mindanao is an interesting island and does have a lot to offer visitors. There is natural beauty, a variety of foods, friendly locals, interesting Islamic dress, tropical weather, and rich cultural diversity.
You do have to be aware that this region does not often gets tourists so you will really stand out and often get lots of stares in some local neighbourhoods.
There are regular flights to different parts of the island from Cebu and Manilla on both Cebu Pacific, Zest Air, and Air Phil Express, so it is easy to access, though I would never come via Cebu Airport.
It was an experience I dont regret and could possibly visit again. However I have a much better idea now in terms of local infrastructure, travel times, what to expect in terms of lodgings, and what I could and should be charged for transactions. If nobody continues to go there, investment wont happen, and things wont improve.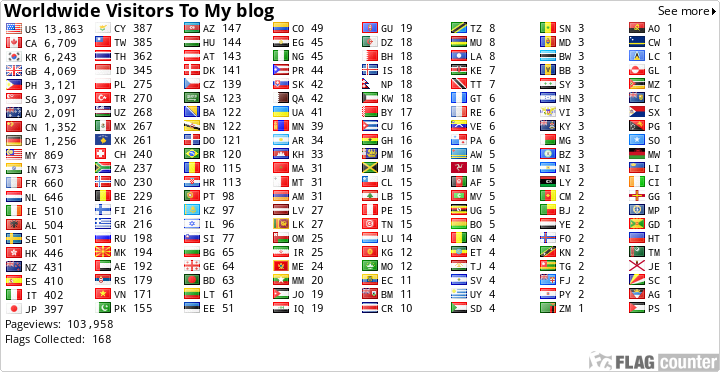 Visit My Page on Facebook :
Departures1 - Global Adventures