Single Inn Capsule Style Hotel
Trip Start
Jan 18, 2013
1
24
31
Trip End
Jan 27, 2013
Loading Map
Map your own trip!
Map Options
One of the favourite parts of my visit to Kaohsiung was the hotel experience. I was staying in a Japanese style capsule hotel which I've stayed at a few times in a Japan. The only difference is instead of sleeping in a pod stacked two high you have your own private room the space of two single beds.
Like Korean Jimjilbangs the first thing you must do when you enter is remove your shoes and put on indoor slippers provided. They only have one size and they were too small for me.
After checking in and retrieving my bag which I had left in their storage room I was able to goto the mens sleeping rooms. This hotel also has womens sleeping rooms unlike most Japanese capsules which are mens only. However, genders are separated so couples can not sleep together.
The sleeping room was the size of two single beds placed side by side. The bed was quite nice and comfy. The other side of the room had space to store your luggage inside, toiletries, towels, and a water bottle on the corner table.
I was hoping on keeping the sleeping track suit they provide, as I had done at one capsule hotel in Kyoto. However, there were warnings clearly posted that if any sleepwear or towels are not returned in the room when you check out you will be charged ten times their normal price.
Also provided at check in was a pair of headphones and remote control for the flat screen tv. No sound is provided on the tv and only available thru the headphones as the rooms are so close together.
My room was close to the main doorway and the common bathrooms. When I asked to be moved to a quieter room further in they just gave me earplugs which werent that useful. Fortunately it wasnt too noisy the two nites I slept there.
The showers were in a communal area again separated by gender. Like Korean Jimjilbangs or Japanese capsule hotels they had a variety of shower options
You could either bathe in public asian style sitting on a stool, or they had western style shower cubicles. Unlike Korea they did not have the scrubbing cloths to smooth down your skin
There were also a variety of saunas and whirlpools. I tried the steam room for a bit and one of the whirlpools.
On the second night when I was in the steamroom two locals were trying the icepool outside. I've seen then on travel shows for Finland how you raise your temperature in the steam room, dive in the cold lake outside, and go back in the steam room to repeat this.
They started chatting with me, one of them asked why I was here and how I found out about this hotel. Then I tried going into the icepool but could only stand with my legs not kneel any further or duck my head in.
There was another steam room in which you only see mist. I tried going in there but couldnt breath and had to leave.
Also included was breakfast which was a ham and cheese sandwich along with raisin salad. I had to tell them to remove the ham. There was also ice tea which I dont really drink.
Finally the walls by reception are full of polaroids of travellers from around the world. When I was leaving they took mine and added it to the wall which was quite surprising and a nice treat.
Rooms are reasonably priced at $700 TWD ($23). I just wish they had a hotel like this in every city.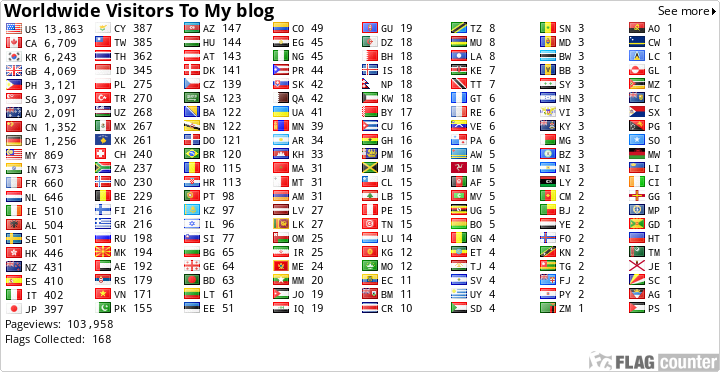 Visit My Page on Facebook :
Departures1 - Global Adventures