Colonial Tainan : Fort Anping & Eternal Castle
Trip Start
Jan 18, 2013
1
16
31
Trip End
Jan 27, 2013
Loading Map
Map your own trip!
Map Options
Today was an exciting day exploring the ancient capital of Tainan. Not only is Tainan rich in historic treasures it was the site of a European settlement so has two fortresses and trading outposts.
After lots of exploring the last few days I was able to sleep in and have a long hot shower before heading out for the day. The first challenge was finding the bus stop. It was meant to be just a block away but it was hard to make out anything that looked like a bus stop with all the chinese characters everywhere.
Even more confusing was that I didnt see any buses passing down this street and seeing where they were stopping to let people off. Eventually I did find it so waited. The buses were turning in from another street which is why I couldnt see them coming
Bus #2 went to Anping Fort for $18 TWD (.60 cents). I had asked the hotel to give me change for the buses which they were happy to do so. I followed the bus route along the river to the coast until other chinese tourists were getting off.
The first stop was the Anping Tree House and Old Tait & Company Merchant House. An entrance ticket of $50 TWD ($2.75) allows entrance to both
The tree house was an interesting structure being an abandoned brick warehouse overtaken by overgrown banyan tree branches and roots. It was reminiscent of such trees I had seen over ruins in Ankor Wat Cambodia
There was also a walkway which allows you to walk over the exposed roof and look down from below.
Next the path leads you back to the company merchant house beside. This was a european style stately home with an outer covered terrace.
The inside housed various museum displays ranging from chinese merchants, Dutch settlements, and Royal parties.
The hallways housed various art and photographic collections and it was scenic taking pictures from the outer terrace. Again, this was reminiscent of the Dejima Dutch settlement I had recently visited in Nagasaki Japan.
A walk a few blocks south brings you to the Old Julius Mannich Merchant House. This was a former German trading company and now houses various exhibits on German history and heritage such as German composers
Its nice that in Asia they have so many of these nostalgia homes in Taiwan and Japan encapsulating so much of European heritage for people to visit who might not otherwise be able to make a trip to Europe.
There was also another local temple as I was continuing on my route to Fort Anping
The fortress entrance fee was $50 TWD ($2.75) and also included a the Fort Zeelandia Musuem highlighting the Dutch history and past, as well as including the actual fortress grounds and walls.
This all starts to get a bit confusing doing so much travelling and reminded me a bit of a similar hilltop fortress I had climbed up to in Macau.
The museum had many interesting exhibits and historic artwork showing the Fort in its heyday.
Beside the Museum when you climb the staircase into the Fortress walls there was the Fort watchtower. It looked rather modern looking, somewhat like a lighthouse, and out of character like a modern addition.
However you can climb the inside for a 360 view. Having done so disappointingly at the Cien Pagoda yesterday and only making it about 3/4 up I was determined to goto the top today as this tower was much smaller.
The staircase wound around the interior with metal supports and seemed more stable than the interior of the Cien Pagoda. Interestingly there were also historic murals and artwork all along the staircase wall to add an interesting dimension to the climb and descent.
The view wasnt much to see and it was a disappointing climb back down. In the distance I had seen the Kaitai Tianhou Temple which was to be my next destination.
The temple had an impressive outer gate and the front courtyard was filled with snack vendors and childrens amusement games.
The interior was rather grand highlighting the rich cultural heritage of Tainan from other regions of Taiwan.
By this time it feels like many of the temples in Taiwan are like a fireworks factory exploded, so rich are they in colour and so many layers of detail are on the roofs.
The next destination was another Fortress called the Eternal Golden Castle built by French architects. This was about 3kms away and I wasnt sure what bus to take.
The hotel had mentioned I could rent bikes but my bike rental at Sun Moon Lake was quite costly and I didnt want to ride there and back in the sun spending more money.
There were tourist maps showing the direction so I decided to start walking and after about 30 mins in the sun I made it there
Entrance was $50 TWD ($2.75) and turned out to be a bit of a waste for the long trek over here. After first going thru a brick tunnel you are then in a square grassy field which is where the interior of the fort would have been.
All that remains is the outer walls and moat and three canons facing out to see. It hardly lived up to its name of 'Eternal Golden Palace' and I was expecting a bit more for all its description and name being designed by French engineers.
Not sure how to get back and whether I would have to walk back the 30 mins I came to get here, there was a bus stop outside that the #2 and #88 buses both stop at. I could have come directly here on the #2 and walked back to the main Anping area.
Bus fare was $18 TWD (.60 cents) to head back to town so I returned to the town centre to begin exploring the cultural and historic sites back in the town centre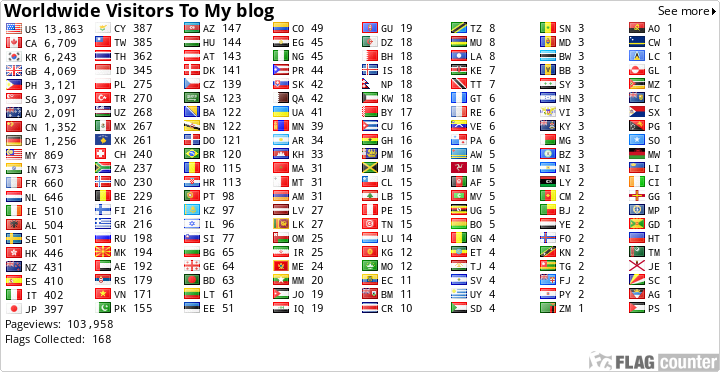 Visit My Page on Facebook :
Departures1 - Global Adventures