Trip Start
Jan 18, 2013
1
15
31
Trip End
Jan 27, 2013
Loading Map
Map your own trip!
Map Options
Having achieved everything I needed to today all I needed to do now was to head to Tainan back via Taichung. Tainan is the ancient capital of Taiwan similar to Kyoto in Japan and a wealth of historical treasures.
I managed to jump on the 2.45 bus from Puli to Taichung for $135 TWD ($4.50). When I reached Taichung they sold me a bus to Tainan at 4.48 which was over an hours wait.
Wandering by the bus terminal I found so many food stands. I had been looking for food the last two nights in Taichung and didnt know there were so many food stands here.
This area is a congregation of different bus companies so many snack foods for departing customers. Some were making custard pies, others mashed potatoe onion filled bread. Again, I made the mistake thinking I could buy these things later as I never saw these foods again except for the custard pies.
The bus ticket to Tainan was $100 TWD ($3.30) in the double decker green bus again. There were strange instructions not to put your hand on your leg and how to take care of your children
The bus was 3 hours constantly pulling off the highway for lots of local stops, but cheaper than the high speed train whose train station was not in the town centre in either city.
At Tainan he emptied out at some car park and I didnt know where it was. A taxi driver was trying to call me over so I walked away and got out my map to orient myself. There were signs to the train station which is where the bus was supposed to let off and I managed to navigate myself towards my hotel.
Taiwan is difficult as a pedestrian as there are no proper sidewalks. Different stores will have their own sidewalk but they are not even with their neighbours so you have to constantly lift and lower anything on wheels if you are trying to walk across. Its easier to walk in the motorbike lane mixed in with traffic.
I found the general area of the hotel but again I had to ask a local bar where exactly it was. Turned out it was just across the road at the start of an alley so very easy to find.
The owner spoke perfect english and the room was very comfy. It came with a free water bottle, flat screen tv with english channels, and free snack packets down in the kitchen.
Time to rest and recharge before two full days exploring historic Tainan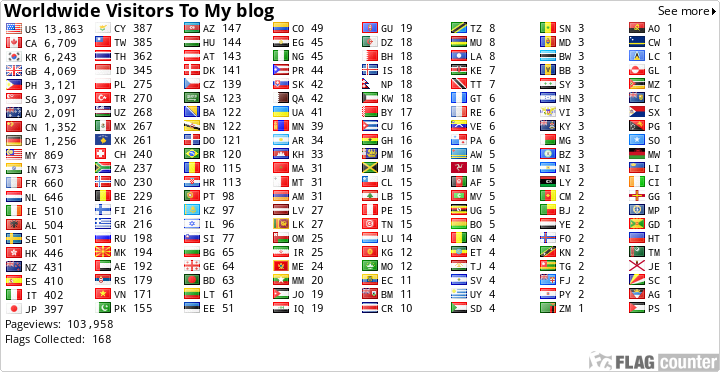 Visit My Page on Facebook :
Departures1 - Global Adventures