Trip Start
Jan 18, 2013
1
14
31
Trip End
Jan 27, 2013
Loading Map
Map your own trip!
Map Options
The highlight for today was a visit to Chung Tai Chan Monastery, the largest monastery in Taiwan. Private tours are only allowed by reservation which need to be faxed and confirmed 3-5 days beforehand. Also the Monastery can only be reached by private car, tour bus, or taxi.
The bus to Puli from Sun Moon Lake was $116 TWD ($3.80) and took about 30 mins. I had been told by the tourist info desk that a taxi to the Monastery from the Puli station would be $200 TWD ($6.80) each way.
Looking for a taxi I didnt know if they were going to take one look at a foreigner and double their rate but the guy told me when I got in the taxi it was $200 making sure I understood the rate.
I also had to arrange with him to pick me up so told him to return at 2.30. As we drove for about ten minutes into the surrounding countryside the golden tower of the Monastery became visible. The building is best seen from a distance
My reservation was for 1pm and it was about 12.30. I wasnt sure where I was supposed to go for the meeting point so started wandering, hoping to see a sign, or to ask someone.
To the left of the main building was a smaller outbuilding holding a gallery of giant figures in the corridor. Inside were more carved and gold figures.
Photography was not allowed so I only took a couple from the entrance
Many male and female monks with shaved heads were passing around the grounds. One who spoke english told me to goto the information desk near the main entrance.
I found the main office with many female monks. Again photography was not allowed. They told me to come back about 1.15. They suggested I goto the museum and that I could leave my baggage there as I had checked out of my hotel and had to carry it around until I reached tonites lodgings in Tainan
The museum was $100 TWD ($3.25) admission, again allowing no photography.
The galleries were on three floors housing stone sculptures, a wood section, calligraphy, and gold, and bronze. I asked if it would be the same as the inside of the monastery but it wasnt.
Even though a lot of this becomes repetitious going to lots of temples in Korea and across Asia it was still impressive and I snuck in a couple of photos.
Most impressive was the circular atrium that had a giant female stone sculpture
Back at the main office I was able to begin my tour just after 1pm. It was meant to be about two hours but I mentioned I had arranged a cab to pick me up at 2.30pm
My guide who spoke good english wondered if I was from India (Hindu) and what my interest in the temple was. I explained my confusing Pak-UK-Can-Kor background and that I was interested in learning about other cultures, to which we both laughed she was better off not asking. When the person had called to confirm my reservation they told them I was from India just by my appearance.
You first enter the Hall of Four Heavenly Kings where the public are allowed entrance. My guide who spoke good english was explaining the founding of the Monastery, and how it was raised by volunteer funds from within Taiwan and some of the overseas diaspora.
They also fund an all grades school beside with sports facilities. They teach students from kindergarten to high school all subjects and try to teach the virtues of living a good life. She also said this was the Chan branch of Buddhism
The four faced pillars also had an interesting story. They were constructed in pieces in China and assembled, and only then do you see the join marks when you look again carefully.
The four faces are actually something to do with the pillar supports and this was a way of covering it up.
She also explained the main doors are 11 metres high and are closed daily. The laughing fat buddha at the main doors was to welcome people.
We then went to the 2nd floor Great Majesty Hall. This was a giant chamber with three statues. At either sides were two side chambers called 'sokgaram'. I wondered if this was the same as 'seokgoram' which we have in places in Korea such as Gyeongju. She wasnt aware and I'm not sure if the word had the same meaning.
She was explaining the timeline of all the leaders starting from Buddha. After a few centuries they stopped having leaders and disciples were to continue taking the teachings forward.
Then we went further up in an elevator and from this point the private tour began. Visitors are only allowed here with a guide once they have made a reservation beforehand for a private tour.
Since people are actively in worship we had to keep quiet in some places. Also as no pictures are allowed I'm using some photos from the brochure.
The first place we visited was the Great Meditation hall. This was a hall full of prayer mats where people would sit and meditate. She explained there is seven day program held that foreigners can attend if they do the first workshops.
There are dorms for people to live onsite. The A/C and ventilation is beautifully disguised in the brown ceiling work above.
On the other side behind the meditation hall was another hall with a giant gold buddha statue. It was about two stories high and was quite impressive with its surround artwork behind.
This also led to two side chambers on either side. Again each had its own giant buddha statue each in its own unique style. I wish photos would be allowed as they are not all in the brochure and you do not get the true depth and textures from visiting it in person.
Each of the chambers had white ceramic tiles on the floor making a reflection of the giant buddha. I felt as though I had to walk to one side as it may be disrespectful walking on the reflection even though I was not asked to do so.
At one point the statue and its surrounding were so large it took your entire line of vision. This caused an illusion where it looked as though the chest were moving and breathing.
We then took the elevator to another floor where we had to stay silent. Immediately I was blinded by the whiteness.
It looked very futuristic with floor, ceiling, walls, all white, with a giant white buddha figure as well. It looked very clinical and sterile and again an amazing sight for the eyes. The photo below does not even give the sense of how it felt to be in this chamber
Finally we went up again in the elevator to the top floor. This was the thousand buddha hall. There walls were made of tile sized small buddha figures, each individually made in Vietnam with their own characteristics.
The centre of the hall and the inside of the Monasteries tower was made of a giant wood pagoda. There was a stairwell inside where I could see worshipers could enter and climb to the top
There were birds chirping and when I asked if it was a CD she replied they were real birds and that the hall was open to allow natural breeze. She also explained the glass in the tower and cables were made in Germany to withstand earthquakes and typhoons and allow the building to move slightly and adjust as with the Taipei 101 Tower
We had the choice to walk down the wing arms of the building back down the 2nd floor but because I was short on time and needed to meet my cab for 2.30 we just took the elevator all the way down.
My waiting cab arrived and I was back at Puli bus station. The monastery was really a breathtaking experience. I've been to so many temples in Korea and all over Asia I partly thought there wouldnt be much left to impress me.
It was however quite amazing and well worth the trouble and cost of making a reservation by fax for a private tour. If you do have the opportunity to go its a greatly rewarding experience you wont regret.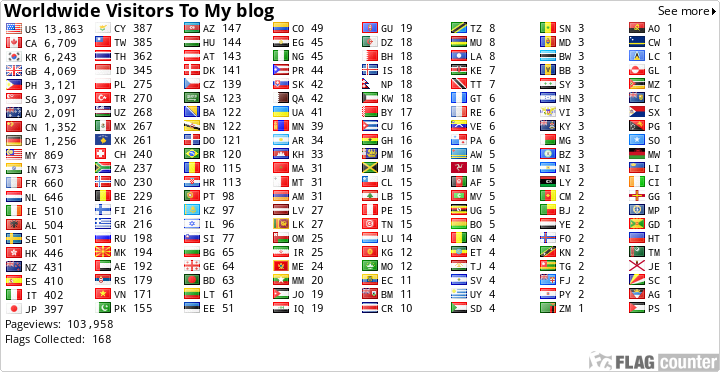 Visit My Page on Facebook :
Departures1 - Global Adventures