Ita Thao Tribe and Folk Show
Trip Start
Jan 18, 2013
1
11
31
Trip End
Jan 27, 2013
Loading Map
Map your own trip!
Map Options
There is also a tiny island named Lalu in the centre of the lake. It is said that their ancestral spirits dwell here and tourists are not allowed onto the island. Swimming or any recreational water sports are also not allowed in the lake which is sacred.
Also the shape of the lake is supposed to resemble a Sun and Moon, hence the name, but I dont see the resemblance.
The community where I was staying on the south side of the lake has a Thao settlement. This is one of more than a dozen recognized indigenous tribes that populate the Taiwan island.
Their original settlement had been destroyed in a recent earthquake so they have since resettled into a small collection of houses at the back of the tourist village.
I cycled around here taking pictures and was approached by one of the locals. At first I thought he was trying to get me to buy something when he was referring to dinner. Then I recognized him as the waiter where I had lunch and he was trying me to go back to his restaurant to have dinner.
Not being able to speak much english when I asked if this was his home, I think he explained he was visiting his friend and that he lived elsewhere. He wanted me to visit Alishan in the mountains but my trip days and route had already been planned out.
He then asked if I was "a friend of Bin Laden" with his limited english?!!. I've found "Bin Laden" tends to be a familiar way people try to bridge across languages when I travel. I wonder what somebody's reaction would be if for example I were to say 'yes'!
Biking around in the small village I then found a small performance area and stage with backdrop setup. I was lucky as a free show was about to start
They then began a series of local folk dances and singing. It was nice for the most part except they gave it an 80s pop backing track. There were different men and women dressed in traditional dress.
All around the village where drawings of people holding hands in a line and they then performed this dance. Once joining into the line with their hands crossed in front and joined with each partner they then bend the line and start making circles
Next there was a male singer with backing instruments. While they were all barefoot one wore bright florescent running shoes
The next dance was more interesting and shared by many cultures. They had poles which could be used for everyday chores such as grinding corn and turned this into a dance with different members alternating banging onto the same spot where the corn or grain may be stored.
They then placed the sticks down in a central formation and danced all around them
After this they invited members of the audience to participate in a circle dance. Many of the visitors and small children were eager to participate
Finally they did one more dance before the performance was over.
It was an interesting experience and an unexpected surprise to stumble across this show, and to see real culture not the nonsense they put out on tv nowadays, part of what the travel experience is all about.
I was able to record most of the dances in the videos below
Ita Thao Folk Village Show - Part I
http://youtu.be/GNXummaQZvI
Ita Thao Folk Village Show - Part II
http://youtu.be/ttVoFlmxVM8
Ita Thao Folk Village Show - Part III (Sticks Dance)
http://youtu.be/TsCeis1Ao9s
Ita Thao Folk Village Show - Part IV (Clapping Dance)
http://youtu.be/_mT37JE1cLs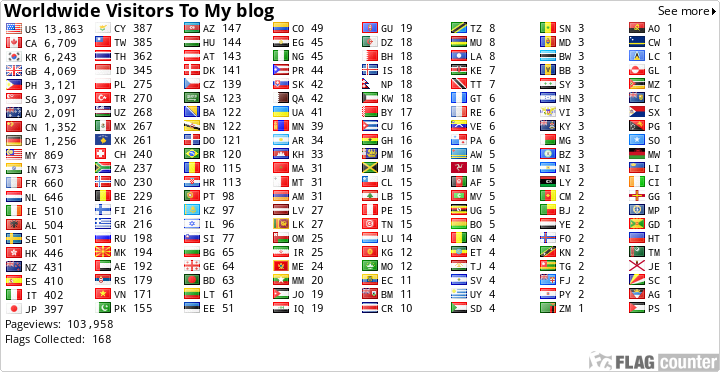 Visit My Page on Facebook :
Departures1 - Global Adventures
Sun Moon Lake is the ancestral home of the Thao tribe, one of Taiwan's indigenous peoples. Legend has it that they discovered the lake when they were chasing a deer who led them here.