Historic Fortified City of Khiva
Trip Start
Feb 22, 2013
1
8
57
Trip End
Mar 02, 2013
Loading Map
Map your own trip!
Map Options
I was fortunate to have my hotel right beside the city walls outside the south gate where I met my guide for today named Timur. He wore a traditional Russian fur hat for cold climates.
Even though the hotel was outside the south gate we drove around to the west gate to begin the tour. My guide was highly knowledgeable and it was like pressing play on some audio recording he was giving out so many facts and information.
We first started by the statue of mathematician Al-Kwarizimi who is the father of modern algebra and after whom the word algorithm was named. He made his discoveries in Baghdad but was originally born in Khiva.
Entering thru the gates he explained there were no hinges but that they rest on pins in the door frame. Also the arabic inscriptions I think welcomed travelers but I forget his explanation.
Surprising for low season they still had tourist stalls setup selling a variety of souvenirs. Also visible was the Kalta Minor the famous landmark of Khiva which looks like a giant furnace chimney but is beautifully decorated with ceramic tile patterns all around.
I was immediately impressed by the Iranian style Persian architecture. There were huge standing rectangular slabs with giant arched alcoves cut out. The entire outside and interior were beautifully decorated with blue ceramic tiles with a variety of styles and Quranic writings
We first went into a Madrassa (religious school) which as been converted to a hotel. The interior arches were decorated with very detailed white plasterwork.
Madrassas are not just religious schools but are centres for higher learning and the founding of a university culture that was introduced to Europe. Students studied all disciplines ranging from mathematics, biology, engineering, science, philosophy, astronomy, medicine.
They would study for three years after which they had an oral exam. They key question was when they were asked how they were going to apply what they had learnt to further their field of study. If they didnt answer sufficiently they would have to wait another three years to resit the exam.
Students are not kicked out for failing but there is a long wait list for admissions. The reward for graduating is you have a higher pay scale with more gold coins than an average person. Attendance is taken very seriously and you can be expelled for one missed day for no valid reason.
My guide explained the small rooms were classrooms and dorms. In the summer they used the cooler upper floor, in winters the warmer bottom floor. The madrassa has now been converted to a hotel and the classes are used for hotel rooms but I wasnt able to see inside.
The inventor of the globe was also born in Khiva. Islamic history and their contributions to science, astronomy, mathematics, medicine, biology, geography, and exploration are deliberately not taught in the West and part of my interest in exploring Islamic heritage.
Outside another madrassa had been converted to a restaurant
It was very impressive admiring all the architecture and the old town was somewhat of a maze so I was fortunate to have a guide to show me around and explain the history and purpose of each building
We then entered the Ark which was a large part of the walled city. 'Ark' is actually a Turkish word meaning Citadel and should not be confused with the English word for Ark. The word 'bazaar' is also a combination of two words that mean 'I have available'.
First we saw the Summer Mosque which was an outdoor Mosque. It was beautifully decorated in blue ceramic tiles from floor to ceiling along with beautiful artwork in the ceiling. There were giant carved wood pillars to support the roof.
We then entered the treasury museum. My guide explained these were the only people not allowed to have beards. The reason was they could try to hide gold filings in their beards and smuggle them out. The bank notes were also printed on silk.
Next we went to the Royal Throne Room
Khiva was the capital of the Kingdom of Khiva and this was the royal seat of power. Visitors would enter the throne room and present their gift first. If the King liked it he would listen to their request. The rear alcoves were full of gifts though the originals are probably in museums now
We then went to another museum. This housed scientific journals and many portraits. The men all wore traditional clothes and round black fur hats. I wondered if the Soviets had banned them but the guide said they went out of fashion in the 20th century.
They also had robes, armour, swords, and a variety of portraits.
One was of the last King who was sent to Siberia but whose family now lives in Ukraine. They are still welcomed to visit and there was a large reception put on by the President during their last visit.
My guide was leading me around many streets which all seemed the same to me and very easy to get lost in.
To my surprise I saw two Koreans being escorted around by an Uzbek guide speaking Hangul. I said hello in Korean and told them I was from Daegu. They were quite surprised, both are from Seoul but one lived near where I do when he was a student. I wondered if I'd see them again?
We went to a music musuem but as it was low season there were no musicians present. They also didnt have any of the music cds I was looking for
Next we went to the Juma or Friday Mosque. There were many long timber pillars made from local trees. He explained these were left to soak in dung to harden them. They also had detailed art engravings.
The orientation of the pillars were all towards the front alcove where the Imam would lead the prayers from
We then wound thru some alleys to get to the Harem before it closed. The lady was going home so he asked her to open the door again for us.
The Harem had four large rooms on one side for his legitimate wives while his 40 concubines lived on the other side. There was beautiful blue tiled artwork but I wonder how many catfights broke out in here? Islam does not allow 40 concubines but it appears as always the ruling class made their own rules for themselves.
My guide also explained why money was so cumbersome in Uzbekistan. It costs more to buy the ink which is why they dont have larger notes than 1000 Som (.50 cents) so this avoids forgeries. The notes are printed in Germany. Also I should not be changing money in the black market in case of police raids.
At the East Gate he explained the alcoves were to hold slaves and the master would sit outside each pen. I wondered wasnt slavery illegal in Islam? The rationale was if you use Non Muslim Europeans it was ok. Slavery continued till about the 1870s when the Kingdom fell.
Also I wondered where the railings were to hold them in. He explained slaves were not allowed to look at their master. If they did something that I didnt quite understand with horse hair being put in their spine was done so they couldnt stand upright again.
As with the Harem it appears that with slavery the rulers were not practicing true Islam where both are forbidden, and were just making up their own rules to suit themselves.
There was a big tower you could climb up but they had already closed for the day as this was low season.
I now needed to get something to eat. Again due to low season there were not many choices. Many of the hotels were closed and use this time to do renovations.
He took me to one restaurant which he recommended. We can get Uzbek food in Korea so I wanted to try some local food we cant get.
He recommended something whose name I forget which was a medley of different types of kebabs only served in this restaurant. His meal which was called bistranof looked nicer.
He was explaining they practice moderate Islam, dont have beards or hijabs, and even drink vodka. They are Russianized, highly cultured, and educated today. His english level showed a high level of education.
With the naan bread and tea the total was 18,000 ($9) so I had to stand there counting out 18 x 1000 Som notes.
Now I wanted music cds so he took me to his friend in the bookstore. He was going to burn me a cd so wanted me to tell him which ones. It was starting to get quite cold so after listening to a few I told him to give me more of that style.
I was looking for ethnic folk pop music. There must have been some communication problem as when I listened to the CD when I got back to Korea it was none of the ones he had played in the store that I had said yes to. They were modern instrumental or very slow moving ballads, not any of the arabic dance party music always playing in Uzbek restaurants.
I dont mind the 6000 Som ($3) I paid for the CD but the fact that I especially went to Uzbekistan to get hard to find music and ended up with a CD of total rubbish.
It was now quite cold as we went out the south gate to my hotel. The guide explained that on the walls they put some graves as a way of keeping other Muslim invaders out as it was considered bad luck to cross a grave in this manner.
The Soviets also protected the sites and started a restoration project from the 1970s. Poor people had been moving in and stealing bricks to build homes but this ended with the restoration project.
I wondered what was happening to the Old Town today and like many places the young are taking on better paying jobs in cities.
Some locals still practice local crafts to sell to tourists or for the local market. Homes today have gas heating for winter months.
It was a very thorough an interesting introduction to the rich history of Uzbekistan after all the regimented control at airports. I wasnt aware it was three kingdoms and that Khiva was only one of the three, the other two being Bukhara which I would visit next, and Kokand in the Fergana Valley which was not part of the tour.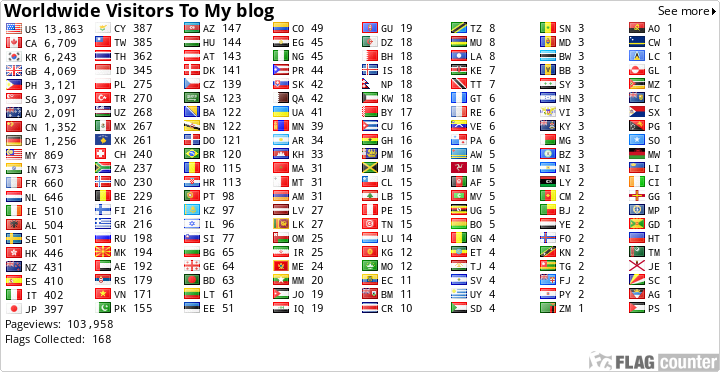 Visit My Page on Facebook :
Departures1 - Global Adventures