Yeosu Expo : Notable Absences
Trip Start
May 12, 2012
1
48
49
Trip End
Aug 12, 2012
Loading Map
Map your own trip!
Map Options
Canada
------------
My home country did not attend. This was somewhat of a national embarrassment when you look at the efforts made by many of the smaller countries.
For an Expo whose theme was the ocean, a country that is surrounded by three oceans on three sides, and who has the second largest coastline after Russia, this was a disgrace
The reason cited was lack of money. But time and time again yet another government scandal surfaces where more taxpayer money seems to go missing or wasted. There is no shortage of money to fund these scandals. It doesnt matter whether Federal or Provincial Govt, Liberal or Conservative, its a regular pattern.
(see earlier entry)
http://blog.travelpod.com/travel-blog-entries/londone7/1/1334239563/tpod.html
The oceans play a major role in the culture and economy of the four Atlantic Provinces, as well as British Columbia on the west coast.
PM Harper made defending Canadian Sovereignty of the Arctic North one of his foreign policy priorities. What better place to highlight this than at the worlds ocean expo.
.
United Kingdom
------------------------
With the Queen's 60th Anniversary Jubilee and London Olympics the UK understandably had too much on its plate already for this year
Korean Air
----------------
Korean Air crosses the oceans daily and is Korea's bridge to the outside world.
I've seen their promo booth before at the Daegu IAAF games promoting their double decker planes and this could have been an opportunity to have an interesting interactive experience such as the other corporate pavilions.
I also didnt see several other prominent ocean nations such as Brazil, South Africa, New Zealand, Portugal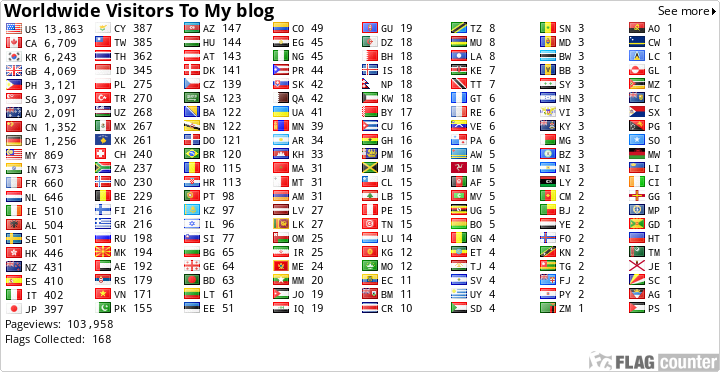 There were a few notable absences from this years Yeosu Expo