Yeosu Expo : SAMSUNG Pavilion
Trip Start
May 12, 2012
1
32
49
Trip End
Aug 12, 2012
Loading Map
Map your own trip!
Map Options
The outside attendants were dressed in sailor uniforms and caps. Then one will stand on a small podium and blow into a horn to summon the people to enter. The crowds are allowed in three stages. The guide explained the pavilion has a capacity for 500 guests.
We then went up in an escalator into what looked like a large skating rink. There was a polished white floor and a two level spiral walkway filled with spectators.
The guide explained the pavilion was built jointly by three of the Samsung industries. For those not familiar with the extent of Samsung industries in Korea they operate large ports and massive shipbuilding yards in addition to making tvs and electronic goods.
The show began with a light projection onto the white floor surface. I thought this would be just another movie which was becoming quite routine by this point. However, an amazing show was about to unfold.
After projecting images of a giant rose which turned into a massive whirlpool in the middle of the hall a projection of a girl appeared opening a magic jar.
Then to everyones surprise an acrobat descended from the ceiling. She was sitting in a hoop and performed several acrobatic turns. Then a woman made up like a girl in a dress and ponytails came and danced alongside her.
After they both exited another artist came but moving too fast in the dark to clearly photograph. He had a strange hairstyle and used hanging drapes from the ceiling to make a swing to cling to and swirl around.
Then as the lights dimmed a giant podium rose from the ground holding another costumed character. They were attached to ceiling cables and rose into the air as the podium descended back into the ground. They performed more hanging trapeze acrobatic acts.
For the finale all four returned and performed a medley of their acts together before the Samsung logo appeared in the centre.
Here is a video I tried to make of the entire act
http://youtu.be/o0u2W7elxBo
Part Cirque de Soleil meets the Wizard of Oz this was truly an amazing show and left everybody speechless. I would certainly line up to watch this again.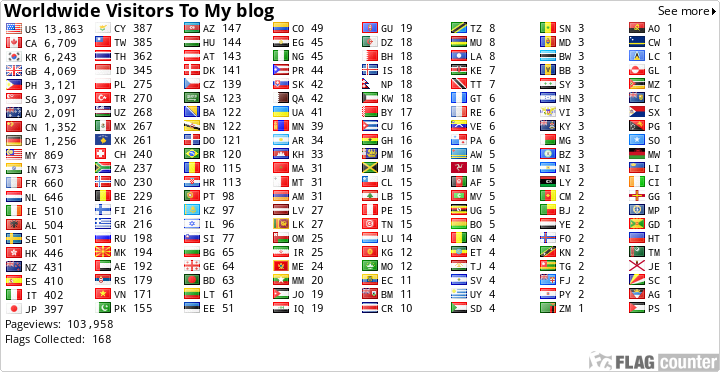 The Samsung Pavilion was an impressive metallic object with very large crowds. I was again able to use my press pass to zip to the front. An english speaking representative came over to give me a tour.