Yeosu Expo:International Pavilion B - Ground Floor
Trip Start
May 12, 2012
1
16
49
Trip End
Aug 12, 2012
Loading Map
Map your own trip!
Map Options
Belgium
======
Colourfullly lit up on the outside with neon lights.
Inside was a spinning exhibition of the Atomium and other landmarks.
There was a chocolate sculpture and boxes of Belgian chocolates for purchase
Kazakhstan
=========
See seperate entry
http://blog.travelpod.com/travel-blog-entries/londone7/21/1340012654/tpod.html
DRC
====
Had a lot of traditional carvings and other handcrafts
France
=====
A rather interesting pavilion.
The first glass hall houses different exhibits. Second there is a darkly lit blue neon light chamber. Finally a green jungle type room
Lithuania
=======
It was gold coloured inside with things under the glass floor.
There was a bar by the entrance
Here is a more detailed write up from one of the other bloggers
http://novemberbeetle.tumblr.com/post/25499961826/yeosu-expo-2012-pavilion-of-lithuania
Argentina
=======
When I went it was just a funky two level blue coloured interior with a bar at the front.
However I found out later from one of the other bloggers there were dance performances taking place.
http://novemberbeetle.tumblr.com/post/25424312816/yeosu-expo-2012-pavilion-of-argentina
Italy
===
I had to rush thru this due to time
There is uniformed Italian Officer at the entrance.
They talk about their history with the ocean as a seafaring nation of explorers.
There is a movie theatre which I skipped with another uniformed officer outside.
Finally a giftshop
The Netherlands
=============
The inside filled with dutch masterpieces hanging in rows of various frame sizes from floor to ceiling.
Then there is gift shop with Dutch themed items
Mexico
======
There are korean women outside in traditional white frilly dresses who have tricolor markers to paint the mexican flag on your cheek or hand.
You then enter an auditorium with the giant word Mexico atop a water curtain that falls from below. The water then stops so the movie can play on the screen behind
It begins by illuminating each of the letters of the country name above with different images. The main movie then shows historical aztec temples and tourist sights.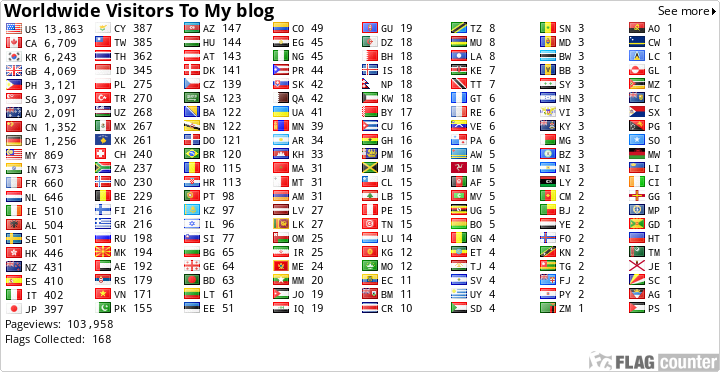 International Pavilion B Ground Floor housed Belgium, Kazakhstan, Democratic Republic of Congo, Lithuania, Argentina, Italy, Netherlands, France, Mexico