National Palace Museum, Martyrs Shrine, Soldiers
Trip Start
Feb 29, 2012
1
6
15
Trip End
Mar 04, 2012
Loading Map
Map your own trip!
Map Options
The first destination was the National Palace Museum. This is reached by bus from either of two metro lines. I was told my 5 day tourist pass only works on certain buses. The station and bus line the booklet suggested meant I would have to go downtown on the red line, take the blue line across, change again to the northbound brown line.
That was too much time and there were buses from the red line I was already on but I didnt know if the pass would include them. I decided to just try and pay since this was the quicker method than going all the way round on three lines via downtown.
I got off at Shilin Station and there were english signs on the bus stop for the National Palace Museum. When I got on I just showed my card and he said ok. I thought this meant I didnt have to pay. This was my first time on a bus so I didnt know how they work. Then I noticed as people got off they went to the driver to tap their card.
The bus ended at the palace so I went to tap my card. Surprisingly it worked so I dont know why the booklet was sending me all the way around to the other line which was a massive waste of time when you can come from either of two lines?
Entrance was an expensive 160 TWD ($5) compared to most local prices but worth it. No photos were allowed however and the camera police were on patrol everywhere. They had table tennis bats made into a sign saying 'no photos' so I jokingly wondered if they would beat us with the bat and was tempted to ask one.
It was very impressive and similar to the national museum korea has in Seoul and Gyeongju. There was ceramics figures, porcelein, buddha figures, brassware, calligraphy, hanging wall art. I tried to sneak in as few pics as I could.
There were many tour groups and a couple of galleries had massive line ups to enter so I didnt bother. Outside the side building had an exhibition from the Louvre but that was an extra higher priced ticket so I didnt bother again due to time and budget.
Now I had to get to the Martyrs Shrine which again was only accessible by bus. Its maybe 10 mins by car so I tried to see if there was a direct bus from the palace museum. Most of the stops were in chinese except for metro stations and there was no one to ask.
So I decided to go back to the brown line where my booklet had suggested I start from and follow it one station to where it said I could get a bus to the Martyrs Shrine. From Dahzi Station I went one stop to Jiannen. Here I was trying to figure out the buses. First I was on the wrong side of the road, then ended up taking a bus that went back past Dahzi Station to the Martyrs Shrine.
The bus went thru lots of guarded and barricaded military institution buildings to the Martyrs Shrine. I arrived at 10.40 and read there was a ceremonial performance every hour so I might be able to catch it.
At the gate were two soldiers standing guard either side. This opened to a paved compound with a temple at the far end. Again there were two soldiers standing guard at the front gate of the temple. There were giant painted red doors with gold handles leading to the shrine.
Then at 10.50 a security guard started ushering everyone out. I was wondering why as I had just got here, maybe it was the ceremonial performance. Back at the main entrance the crowds had formed two lines at either side of the gate by the soldiers with clear space inbetween.
Some soldiers began coming from a side building and walking up down the middle space. Then more came and joined until there were five soldiers. They began to march up the long area to the rear temple.
This was done in slow motion. They would walk by holding one knee bent against their other leg and hold this position standing on one leg. Then they would lower and stamp their heel, take one step, and change foot, holding the other leg in a bent knee position. This was a very slow process and would take a long time to walk to the far end.
While they were doing this leg movement they also did a hand movement holding a fist stretched out and tucking their arm in with each step. It almost looked like a dance movement with them all synchronized. Where they stamped their boots they had worn a track in the pavement as there were three brown lines where they normally march thru.
At the far end this slow repetitious movement continued as they went up the steps to meet the waiting soldiers at the shrine entrance. They they turned to face them, did acknowledgement salutes.
Here is a video from the starting but it was too slow to film more of it
Taipei Martyrs Shrine - Changing of the Guards
http://www.youtube.com/watch?v=LlNp0JkMkOk
Then the soldier to be relieved would slowly march off his platform, face his relieving soldier. They did a gun exchange and some other movements. Then the new guard takes his spot on the platform while the relieved guard joined the party of marchers. Then in slow motion they proceeded down the steps and back towards the front entrance.
Again this was a very slow process in slow motion as they did their single step march holding one bent leg again. I was short on time and was hoping this would end. As they got to the front entrance they now needed to relieve the front two guards. This slow process was going to go on even longer.
First they stopped before the gate to do another routine. They did twirling guns, stamping guns on the ground, holding their guns at the top and bottom, opening and closing the latches. Two guards would face each other, go thru their cycle of motions, exchange guns, repeat the cycle. Again this was tediously slow if I didnt have other places to get to.
Finally they went to the front two guards at the main gate to do their soldier exchange. They did the same slow marching out, face each other, check and unlatch rifles, exchange rifles, new soldier takes position on platform.
Finally the ceremony ended by 11.30 as the group of soldiers marched back into their building, and they do this every hour!.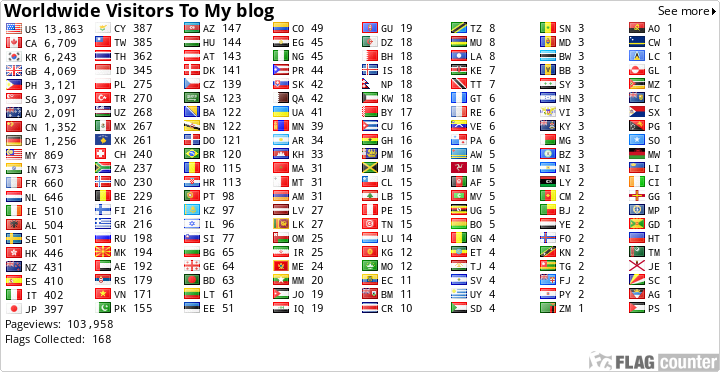 This morning I had an early start as I had a lot to get thru again and with time deadlines. I left at 8 and started at the bakery again. I bought a multi grain loaf for 40 TWD ($1.25) and a honey french toast for 22 TWD (.75 cents).