Return Home, Comparing Asia
Trip Start
Jan 21, 2012
1
26
Trip End
Feb 04, 2012
Loading Map
Map your own trip!
Map Options
It was about 40 mins to the airport so I would have froze on a bike. At the check in they always get confused as I have a one way ticket to korea so ask to see my residency card. I dont see why as on a Canadian Passport you can enter visa free at any time.
My reservation was also a strange itinerary. Because I was using air miles it routed me on three fights : Hanoi > Busan then Busan > Osaka and Osaka > Seoul. I only wanted to goto Busan. But the airmiles reservation system doesnt understand that and routes me to the more popular hub at Seoul.
I had departed from Thai Airways at Seoul to goto Bangkok so it is routing me back to my origin. Strangely the itinerary to get me back to seoul routes me thru busan which is where I really wanted to go. Why would someone in their right mind fly Korea>Japan then back to Seoul??
It was important to keep my hand luggage as I would break my itinerary at Busan and did not want any bags checked to Seoul. The immigration counter also wanted to look at every stamp on my passport, so I was wondering 'now what?' but after examination they let me go.
However, now the security gates wanted to weigh my bag and I didnt want any grief. All the signs said 7kg but my flight was with Asiana that allowed 10kg. Had I seen this before I would have taken stuff out again but they stand behind the partition so you dont see them until you enter the security screening area.
When he weighed it the weight was 8.5kg but he said I could go so panic over for now. There was also a description not to bring "ordinary items that can be used as murder weapons"!!
The Hanoi Airport terminal is rather nicely built. Its a square building with retail stores like a shopping mall. On each other wall inbetween the stores are departure gates mixed in.
So not like traditional airports where they have a shopping area in the centre and long corridors taking you to gates on each side. I think they were bussing passengers again like in HCMC which is why they could have a compact terminal like this.
My flight was a ridiculous time of 12.40am. Again, this was due to using airmiles so they give you the leftover flights they cant normally book. I tried to put my seat slightly back during takeoff but there was a korean person hysterically banging the back of my chair so it put it back up. What was their problem?
Then they took their bird like perch position, curled up in their chair, and had their foot coming thru from the row behind onto my armrest. Now this was war so I put my chair back.
Then because I ordered a special meal the stewart came and handed me the cold plastic sealed tray out the fridge and told me to open the wrapping for her. I told her to unwrap it herself as I dont know what they wanted me to do with the frozen tray.
We arrived at the early hours of 6am at Busan Gimhae Airport and had a very orderly fast moving immigration line unlike other arrival ports. As I had my connecting flight to Osaka on my itinerary a guy was standing with a board with my name to take me to my departure gate.
I had to explain to him that I lived in Daegu and was not going to Osaka. I guess that seemed strange to them that I was walking away from a flight I had booked so I had to explain again until he understood.
Then I got the first bus back to daegu at 7.30am and a cab home from the dongdaegu bus terminal. At these early hours he was doing 120km in residential streets as they were deserted.
At home I had left the heat off for the two weeks I was gone as my gas bill had jumped to 120,000w before I left ($110) and temperature was in positive low single digits most days. Luckily there was not water damage or pipes freezing the boiler seemed to be working when I turned it back on.
The room temperature was 9 degrees so I waited about an hour before taking a shower incase the boiler was damaged from being left off. Then I took a long half hour hot shower in boiling water which I hadnt been able to do since I left korea.
Part of the reason for this trip was to research if any of these countries are places I would like to take a teaching job after korea. For the most part I would say no. Even though I pay for it in my gas bill, the biggest luxury we have in korea is indoor heating and long hot showers.
We might not have needed hot water in over 30 degreee weather but the water in siem reap was icy and phnom penh only lukewarm. Vietnam had warmer water but still lukewarm in HCMC, while colder Hanoi the hottest water would start to run out after 3 minutes.
Another big advantage korea has is its road infrastructure. I was able to take a bus from Busan Gimhae Airport to Daegu, and cab back home, in 2 hours, with fixed prices, no hassling or haggling. These journey times were more than double on my trip.
Korea has an excellent road infrastructure, where traffic moves both on highways and city streets. Everywhere on my trip it moved at a snails pace, barely 50km travelled per hour. Korea also has an excelled rail system, both high speed and local commuter trains.
Trains always leave and depart on schedule so you are guaranteed journey times. Every town is also served by local buses which I use regularly. You can easily buy tickets at the terminal and again, buses leave and arrive on schedule, using highways that are hassle free.
Five cities in korea have urban metro systems, something only bangkok had on my trip. Vietnam is urgently in need of this in HCMC and Hanoi. We also have reliable taxis with fixed meter rates you never have to haggle or argue over.
Korea is also a wired nation. Korea is said to have overtaken Japan as Asia's high tech leader. Virtually everywhere I can pay with my debit card. They have an english banking website, english atms, and I am easily able to transfer my money overseas to my canadian account thru their website.
Vietnam was the nicest of the three countries and comparable to China. HCMC in the south was like Shanghai. Warmer climate, more touristy, party town, more english literate and westernized. Hanoi on the other hand was like Beijing. More historic with an imperial feel, more traditional, not as commercialized, steeped in history.
Vietnam also needs more time to explore than my two city stop. Many people have open tickets on sleeper buses and work their way up along the coastline visiting all the historic towns and beaches.
Like Shanghai I would pick HCMC if I was to choose somewhere to live, which I was told had two seasons, hot and rain. I enjoyed visiting all these places but as somewhere to live and work I think I will stay in korea for the meantime (despite having the worst food in asia although they have very low obesity).
You can calmly walk down the streets in korea with no hassling. I would get into street brawls if I stayed any longer in SE Asia!.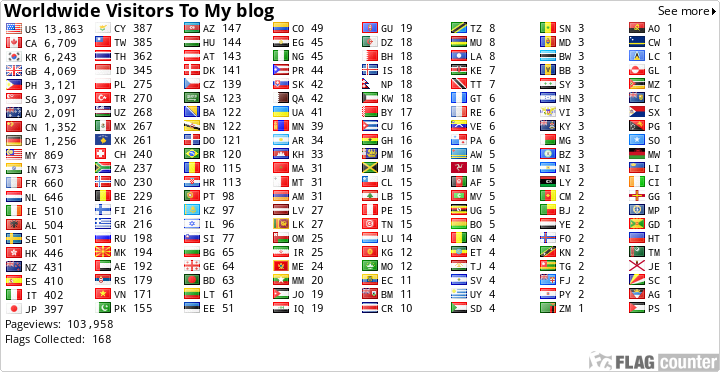 Back at the hostel they had arranged for a taxi to the airport when I returned from the Halong Bay Tour. The cost was $15 which seemed expensive but I figured it would be less bother as I didnt have much time when I got back to find and haggle with someone to take me there. It was too cold and far to go by motorbike and didnt want to be going on a cold nite on a bike, so the taxi ended up being much easier.