Chung King Pakistani Bazaar & Kowloon Mosque
Trip Start
Dec 28, 2011
1
10
Trip End
Dec 31, 2011
Loading Map
Map your own trip!
Map Options
The complex is four high rise towers connected by a ground level shopping arcade. Every floor in each tower is a private guesthouse. Quality ranges from outright slum to luxury boutique hotel, so its important to see pictures and read lots of reviews before you book. Both times I stayed here I was fortunate to have quite nice accomodation at reasonable price.
Another thing to be careful of are the touts hanging about in the lobby trying to take you to the wrong guest house. When I got off the airport bus they were all waiting for people with luggage. It is important to follow the directions given to you by the hostel and not to talk to any of these people or let them take you anywhere.
The shopping arcade level has been taken over by indians and pakistanis. When I first came in 2008 there were a few indian food places but they didnt seem too hygienic. They were just a stand selling curries and food being brought down in the elevators, so I avoided them.
Three years on things have improved. The entire arcade is now exclusively indian/pakistani. But they have more food outlets, with onsite cooking and seating. This has expanded to the second floor arcade which has some more sit down indian restaurants. I was only eating at these places as it was on my doorstep and good cheap food.
Food ranges from curries, tandoori chicken, samosas, naans, pakoras, puris, biriyani, kebabs, dosa, and other traditional indian/pakistani dishes. My favourite was the variety of mithai (indian sweets) available. They had jalebi, barfi, laddo, baloshai, shakerpare, halwa, and too many others to name. I was able to buy a half pound box of mixed mithai for $20 HKD ($2.50)
Here is a short video I made of the shopping arcade and all the food
http://www.youtube.com/watch?v=pGmttvI-Ohk
Chung King has also improved from my last visit in 2008. All the elevators have security cameras with a screen at the lobby level where you can see inside the elevator. There is also a guard by the elevator doors in the lobby to keep an eye on suspicious activity. The outside facade of the building facing Nathan Road has also been cleaned with new windows, though this is only cosmetic and does not extend to the sides of the building.
Chung King seems to be getting over its stigma of earlier days. Many foreign tourists staying in the guesthouses were eating at the indian restaurants. There were also local hong kong residents out for in indian meal in some of the nicer ones.
A short walk across the road to the north is the Kowloon Mosque. This is a large arabian style structure with dome and minarets at the corner of kowloon park. The prayer hall has three levels, a ground floor overflow hall, the upper floor main hall, and smaller top floor overlooking the main hall.
From the top floor there is a massive chandalier reaching down to the main floor below. They also had madrasssa classes for boys during the day and I was wondering why they werent in regular school, or did hong kong public school start later in the day?
On friday I went back for the weekly friday prayers. There was a large congregation of mainly pakistanis and indians but also bangladeshi, and several african nationalities. The sermon was mostly in urdu to begin with, which was strange being in a foreign country with a mixed congregation. Later he spoke in english.
The congregation was full and there were many women there too for the prayers.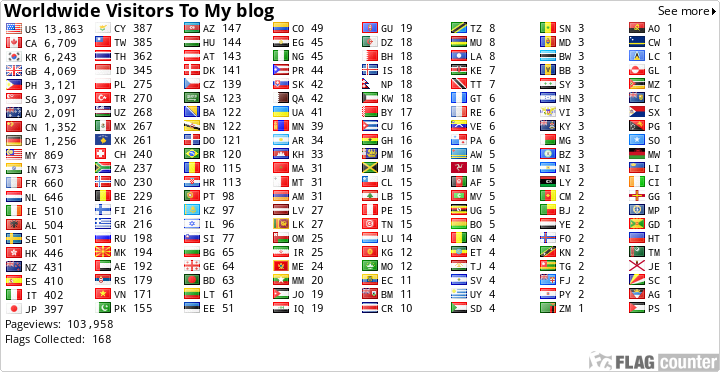 During my stay my hostel was at the infamous Chung King Mansions. This is a complex of four builidings at the foot of Nathan Road a short walk to the kowloon harbour to view the hong kong island skyline and take the star ferry across. Its reputation is so bad with the locals even my friends from hong kong said they had never set foot in there.