Trip Start
Aug 16, 2013
1
376
418
Trip End
Aug 25, 2013
Loading Map
Map your own trip!
Map Options
Songgwangsa is said to be the second most photographed temple in Korea after Haeinsa. It is unique in that it is surrounded by a moat.
Having slept at the bus terminal sauna Friday night I had an early start on Saturday as I was up from 7am. Unfortunately the first bus to Songgwangsa was at 8.50. I tried to work out if it would be quicker to goto Suncheon and work my way back but it might actually take longer.
Songgwangsa can be reached from either Gwangju or Suncheon. The bus from Gwangju cost 7500w ($7) and took about 90 mins winding thru remote country and small villages. On arrival I checked the return times to Suncheon which seemed more frequent.
After passing thru tourist style traditional restaurants it is a 1.5 km walk to the temple complex. There is also an entrance ticket of 3000w ($2.50).
Along the trail to the temple you pass by a stone arched bridge over the stream with a canopied terrace above. The trail is easy to walk and passes by some natural scenery
At the main complex it was beautifully decorated with coloured lanterns for Buddha's birthday. There is a moat along one wall which was covered with hanging lanterns also.
A small stone path crosses the moat and was covered in an arch corridor of lanterns.
Passing by another set of Temple Gods there was also a drum tower. Directly behind is a long meditation hall. Inside were worshipers and monks leading the prayers
The prayer style is somewhat like Islam in that from standing position they kneel and bow their head on the floor. Another difference though is that they bow to all corners of the room at the end.
I was able to get a few shots before I was told no photography was allowed.
One of the side buildings had another monk leading solo prayer. This building was more interestingly decorated in the artwork of various Kings and aristocratic persons. This type of wall art in their own individual squares was unusual.
To the rear was a steep staircase leading up from which to see a span of the rooftops. The sides of one of the buildings also had some artistic depictions of various scenes.
One of the buildings was Japanese style with a long covered porch. The rest of the complex was not open to the public but private area for the monks who were seen occasionally passing by
To complete the loop I passed back across the rock pathway over the moat. The temple was not big and can be done in under an hour despite the long journey times to reach there.
I also took a different route back and this time passed over the stone bridge with the covered canopy
Instead of returning to Gwangju I was continuing south to Suncheon. The Suncheon bus runs more frequent than the Gwangju bus and only cost 1100w ($1) vs the 7500w Gwangju bus. It took more than an hour before reaching the Suncheon bus terminal.
Songgwangsa is definately interesting with its unique moat, covered walkways, Japanese style porches, and being a practicing centre of monk life. However I'm not sure I would personally consider this the second most photographic temple in Korea as I have been to more impressive ones.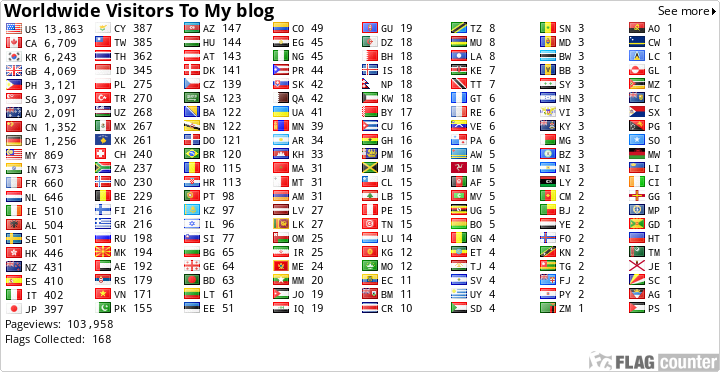 Visit My Page on Facebook :
Departures1 - Global Adventures