Noisy New Home Construction
Trip Start
Aug 16, 2013
1
367
418
Trip End
Aug 25, 2013
Loading Map
Map your own trip!
Map Options
They dug up the ground leaving the way for foundation work to continue later. I wasnt sure when they would be back to finish the job or if they would leave it like that.
The next day on Monday they came back and began hammering and banging away as construction work continued. This is right next to my bedroom wall and I was worried any excavation work this close may undermine my building and cause damage to my bedroom.
I am sleeping right against this wall so I didnt want my bed to fall into some sinkhole in the middle of the night. The banging and hammering continued daily as construction work continued.
I wanted to see how they install the underfloor heating but I only saw them pour cement for the ground floor foundation. They do not have basements in Korea and the ground floor is the foundation floor.
They began making walls with what I thought were cement blocks. These were in fact molding pads which would be used to hold the cement when it was poured in. They formed walls with these blocks and one morning a cement truck with a long nozzle came and poured cement into the empty spaces
Construction seemed to be going quite fast. My only issue is they work every Sunday starting from 6AM. I'm not sure what the laws are about hours and days of work but every Sunday after 6am I am woken up by banging and hammering right up against my bed.
Every day the workers see me coming and going, or throwing out trash, so they know a foreigner lives here. One day one walks right up to me and says "Bangladesh" to my face and walked away. I tried to explain in perfect Korean that I am from Canada but that my parents are from Pakistan.
He continued to walk to his van, get his tools, and wasnt listening. That was quite rude when you were the one that walked up to me and started the conversation with a statement to which you dont want to know the answer. Koreans are not usually rude like that.
Work has continued quite rapidly completing the shell for the four story building, filling in the cement blocks with permanent walls, adding window frames, and exterior tiling. The only nuisance is the constant weekend work at early hours, although it does help as an additional alarm on weekday morning.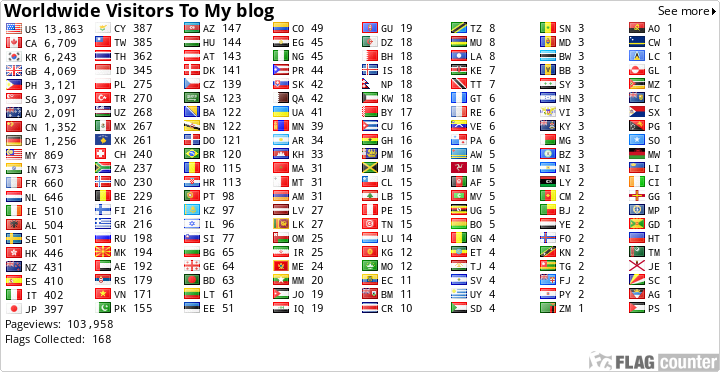 Visit My Page on Facebook :
Departures1 - Global Adventures
One Sunday morning I was woken up early by the sound of heavy machinery next to my bedroom wall. This continued all morning and when I went out to look they were excavating the empty space next to my building that had been used as a parking lot for residents.