Trip Start
Aug 16, 2013
1
363
418
Trip End
Aug 25, 2013
Loading Map
Map your own trip!
Map Options
I have passed thru Tongyeong twice before when visiting Geoje Island as you have to change buses here to get the Daegu bus. Since then I've long wanted to visit Tongyeong properly but havent had the opportunity.
At first we checked into our hotel which was overlooking the harbour. Normally as a the only foreign male blogger I tend to get my own room on these trips. This time I had to share with not one, but two of the Korean bloggers.
The room was Korean style and had no western beds but instead a large open floor and folded up floor beds. The kitchenette had its own rice cooker and microwave, and oddly a giant butchers knife in case of any overnight domestic disputes!
Downstairs in the hotel's large banquet hall normally used for weddings there was a presentation and workshop for the Korean bloggers. The five foreign bloggers were taken out separately to go sightseeing in Tongyeong.
We were to visit the Tongyeong cable car which was only a short walk behind the hotel. Tickets were 9000w ($8) for the return trip but included a wait time of upto an hour for our ticket numbers as its a popular tourist attraction.
Unfortunately as we waited the weather became quite overcast and there was even light drizzle. By this time our ticket numbers had come up and we were able to go into the next cable car.
I dont have a head for heights and the last few times I took cable cars in Taipei and Hong Kong I had to ride by myself. There were very good city views on the ascent and excellent panorama views from the top
With the weather turning it was very windy at the top. Unfortunately being quite overcast we didnt have clear views of the horizon and many of the island were now covered in fog.
It would have been nice to have come on a clear day but we had to make do with the weather that we had. The southern coastline can be quite beautiful dotted with so many small islands and clear sea.
There was quite a long line up for the return cable car, though it does move quickly and wasnt as long a time as waiting to come up. There is also a spot from which you can see one of the Japanese islands but it wasnt possible today with the overcast weather
On our descent the rain started coming down quite heavy. We were going to get a cab back to the hotel but a Korean couple was kind enough to give our group a ride back in a minivan. Back home you never offer total strangers a lift like that.
The Tongyeong cable car and ocean view are one among many highlights of the town best appreciated in clear weather.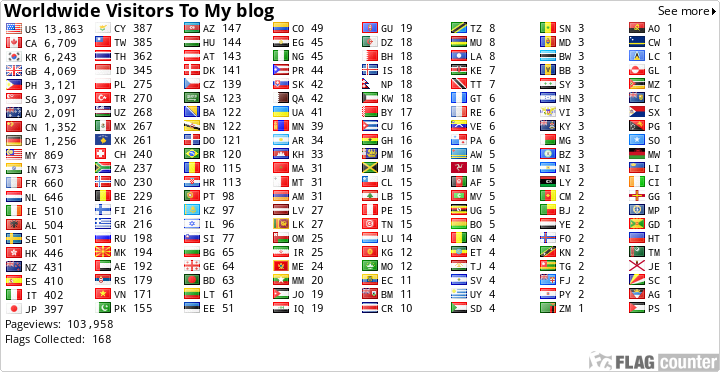 Visit My Page on Facebook :
Departures1 - Global Adventures
The weekend workshop for the group of Foreign and Korean Bloggers for the City of Daegu was to be held in the southern coastal town of Tongyeong. The city is famous for being the site of the victorious historic battle of Admiral Lee against the Japanese invasion in 1592. It is also the gateway to Geoje Island.