Gone to Taiwan & The Philippines
Trip Start
Aug 16, 2013
1
349
418
Trip End
Aug 25, 2013
Loading Map
Map your own trip!
Map Options
Gone for 13 days exploring the southern cities and temples of Taiwan, along with Mindanao south island of the Philippines...
It's -20 tonite in Seoul but will be +22 to +34 in my destinations... how to pack with just 7kg hand luggage??
The forecast says 'Frigid' and 'Ice Fog'. What is Ice Fog? We never even had that in Toronto?
Also, didnt realize I was landing at Songhsan Airport near downtown not Taipei Taoyuan International Airport on the train line to the southern cities... but thats all part of the adventure!
Blog entries on my return...
Taiwan Blog
http://blog.travelpod.com/travel-blog/londone7/24/tpod.html
Philippines Blog
http://blog.travelpod.com/travel-blog/londone7/25/tpod.html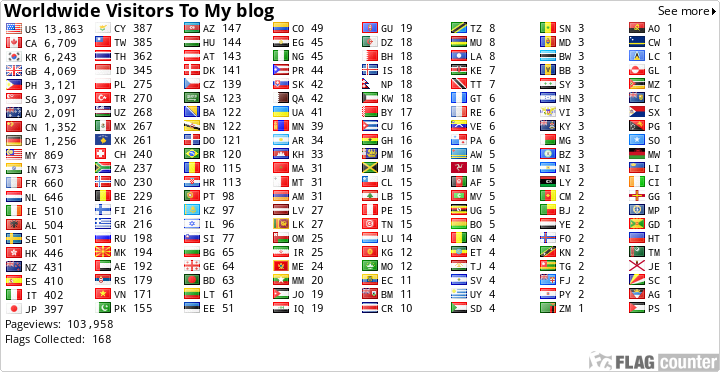 Visit My Page on Facebook :
Departures1 - Global Adventures