Immigration Passport Fine
Trip Start
Aug 16, 2013
1
344
418
Trip End
Aug 25, 2013
Loading Map
Map your own trip!
Map Options
I even ended up with six stamps when I went to Hong Kong, left to enter Macau for a day trip and return to HK, then leave again to return to Korea.
There were only six pages left on my passport which was supposed to last me to two more years. Renewing your passport in Korea was a ridiculous process which involved having a personal guarantor that had known you for two years and from a list of designated occupations ranging from Police Officer to City Mayor, but did not include any school officials.
I decided to pay extra and get the rush passport service done in Canada when I visited in August, and pay extra to get the 48 page passport renewal.
When I returned to Korea in August I thought they might say something as my new passport did not match the one in the system, but they said nothing, stamped me in, so I went away.
In Sept I left the country again to goto Japan so was again stamped in/out two more times with no problems and forgot all about the new passport.
Recently somebody posted on Facebook that if you do not report your new passport within 14 days you can be fined 10,000w/day ($10). I thought that was outrageous as I had already been stamped in/out three times since getting my new passport by Korea Immigration. I couldnt even do it within 14 days as I was in Canada during that time.
People commented that the airport people are not the same as the Immigration dept, which seemed even more ridiculous to me. I had my co-teacher call immigration and to my outrage I was told I had to pay a 200,000w fine ($200).
I went into immigration on the friday since that was the first free opportunity I had. There had been a snowstorm so I thought it being a friday, bad weather, and holiday season maybe they wont want to do the work and will let me off. Others had posted on facebook that they never paid the fine if you have a good reason.
I was prepared to play dumb and argue the two entry stamps and one exit stamp I already had from "Korea Immigration" even if they insist its not their division.
The office was empty, the guy took my passport and spent lots of time looking at his monitor and writing things down. I didnt think this looked too good nor did he look too cheerful.
Then after adding a sticker in my passport for my visa renewal he handed back my passport and told me thank you. Surprised, I quickly walked away before he had time to call me back.
I think what happened was either he didnt care, didnt want to do the work, or didnt know how to explain to me in english about the fine. When my co-teacher had called they knew how to explain to her in korean, but with foreigners often they do not know or are too scared to talk in english.
Whatever the reason I did not have to pay this ridiculous fine so thats one less worry and expense to deal with.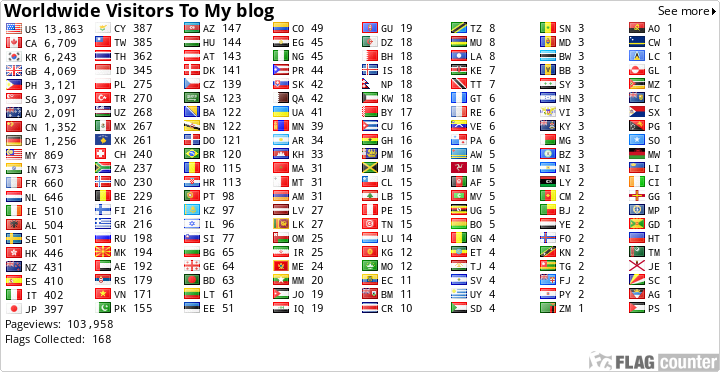 Visit My Page on Facebook :
Departures1 - Global Adventures
When I went home in August I had to get a new passport as I was running out of pages. Every time you leave or enter korea they stamp you in and out. Other visas such as China or Vietnam took up a whole page and every asian country will stamp you in/out.