Daegu Snowfall - When Canada Came Calling
Trip Start
Aug 16, 2013
1
342
418
Trip End
Aug 25, 2013
Loading Map
Map your own trip!
Map Options
Last friday we had a freak snowstorm in Daegu. It doesnt usually snow, at most some frost or maybe some flurries. In the three winters I've been here this is the heaviest snowfall I have seen in Daegu.
I chose to live in Daegu to escape from the cold winters of Toronto and because Seoul was just as cold as Toronto. Daegu is not accustomed to snow and is not prepared with shovels, salt, or snow plows.
On friday we started having very heavy flurries during class. This became somewhat of a distraction as all the students crowded around the windows and brought the class to a standstill. I didnt expect it to settle but as the afternoon progressed it became near white out conditions as it became heavier and was actually settling on the ground.
I didnt have my camera but went home after school when it became apparent it had been a heavy snowfall. The forecast had only predicted afternoon rain so this was quite unexpected and unusual for Daegu.
Kids all knew what to do with the snow and were rolling it up into giant balls to make a snowman. In the nearby elementary school they wouldnt go home and stayed in the playground to play with the snow.
Another unusual korean tradition I discovered was that store owners also rushed out to build snowmen outside their stores. They gave them their own individual characteristics with broom mop head and smiley faces.
It was all quite Christmassy as the wet snow settled on the tree branches. Back at school some girls stayed late to make a giant snowman.
Other boys were using the classroom cleaning duspans to scoop up the snow and throw them at each other.
The cold spell continued for about the next five days with temperatures close to zero. I stayed in my apartment the entire weekend as this is Toronto weather I dont like
Even on friday night the ice had hardened into pack ice where cars had driven over it or had been heavily travelled making it very slippery to walk on. This reminded me of my old job as a liability underwriter dealing with slip and fall claims and insuring snow plow trucks.
Forturnatly the temperatures are now starting to rise and expected to hit near 10 degrees by the weekend so we will be back to seasonal temperatures for Daegu.
It was a nice experience for the kids and people of Daegu not used to this kind of weather. For me however, I've seen more than enough in Canada.
This article was published on the Daegu Blogsite
http://globaldaegu.blogspot.kr/2012/12/daegu-snowfall.html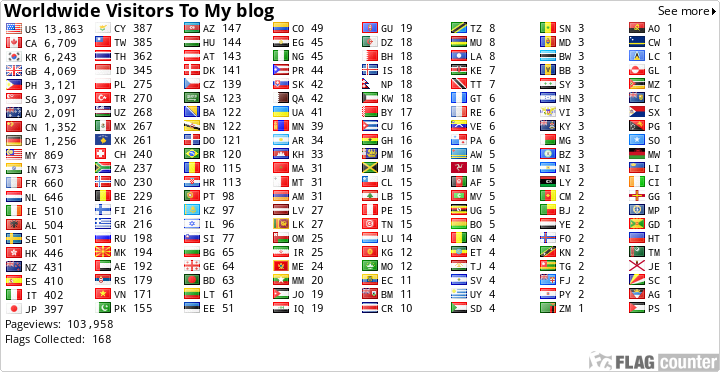 Visit My Page on Facebook :
Departures1 - Global Adventures