Trip Start
Aug 16, 2013
1
339
418
Trip End
Aug 25, 2013
Loading Map
Map your own trip!
Map Options
The final part of our Gyeongju trip took us to Bulguksa Temple, another Unesco listed heritage site in Gyeongju. I'd last been to Bulguksa exactly two years ago and forgotten how interesting it was. By now there was heavy drizzle so we didnt get to explore in a relaxed atmosphere as we would have wanted.
There is an outer main gate which leads you past a pond, over a bridge to an inner main gate.
The inner gate has two pairs of temple gods on either side to ward off evil spirits.
This leads to the main central staircase which is closed to the public who can enter thru a side entrance.
The main courtyard has two outdoor pagodas. One is closed for renovations but the other is still accessible.
Inside the large building was a buddha shrine with five figures. You can only view from the doorway and photos are not allowed, but I managed one.
There is then another inner complex behind the first one with another shrine. A smaller building houses another shrine. Again photography and entrance is not allowed in any, so if taking a photo only take one and be quick.
The rain falling off the roof grooves made circular patterns on the sand below.
There were lots of autumn leaves and colours. After stopping in the gift shop to keep out of the rain we returned to our bus home.
Nearby is also Seokgaram Grotto, a rock carved buddha inside a mountain cave, and from where you can also see the nearby ocean.
See the entry below for my first visit to Bulguksa and Seokgaram Grotto
http://blog.travelpod.com/travel-blog-entries/londone7/1/1289466468/tpod.html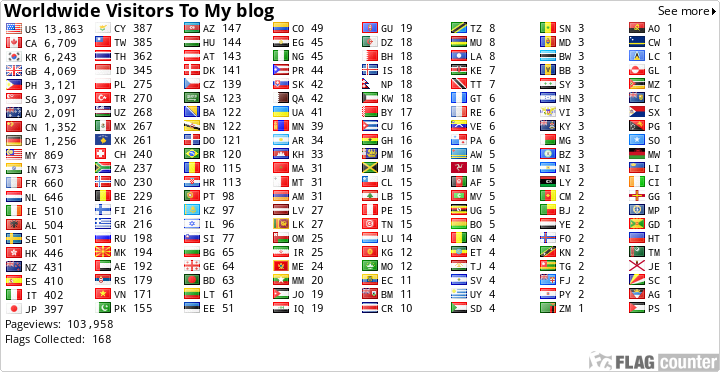 Visit My Page on Facebook :
Departures1