Trip Start
Aug 16, 2013
1
337
418
Trip End
Aug 25, 2013
Loading Map
Map your own trip!
Map Options
Yandong Folk Village in Gyeongju, not to be confused with the Andong Folk Village, is another Unesco listed folk village with its own unique character distinct from other folk villages. I've long known about this seeing it on a map of Gyeongju, but having visited the more famous Andong Hahoe Village twice before, I didnt think it was worth it and would just be a smaller version of the same thing. The Yandong Folk Village however has a character all of its own and is worth spending a few hours exploring.
This trip was organized by The Daegu Compass a local expat english magazine and would also include making traditional yeot candies and a visit to Bulguksa Temple (see next two entries). I went along as I hadnt visited before and was not expecting much having just went to the Andong Folk Village on a similar trip a few weeks before.
See previous entry to the Andong Hahoe Folk Village
http://blog.travelpod.com/travel-blog-entries/londone7/1/1352748678/tpod.html
To enter the village there is a large visitor centre complex whose outside walls are decorated with colourful three dimensional murals depicting scenes from daily life.
Once inside the first clear view of the village is quite impressive. Unlike Andong which is a small flat community built closely together and bordered by a river, the Yandong village is elevated in layers along a hillside. It also stretches onto the neighbouring hills which are dotted with their own small hamlets across the horizon.
Our guide explained the two types of roofs which were either straw or clay were a symbol of status. The lower level houses had straw roofs, while the highest homes which were the largest had clay roofs. Houses were also built to face a certain landscape such as their fields or a mountain.
We spent quite some time wandering up and down the hillside paths into the many small collections of houses. This was not one big village like Andong but many small groups of houses in collections on many hills. What you thought was the end of the village would keep stretching further as you climbed the next hill and saw yet more houses further away.
The land was still worked on for growing vegetables and we saw locals tying bundles of hay to build their roofs. Also interesting we saw a forklift raising one of the mini homes onto a flatbed truck to transport it to another site.
The village was interesting with many autumn colours. Some of the home are as old as 500 years and there were descriptions of the family history of some of the more prominent homes.
There was a large lotus pond that had died out in the cold weather. The village is also home to a certain breed of tailess dogs, some of which fiercely guarded their owners homes.
In one area we saw locals on top of a house layering the bundles of haw to thatch it further. They do not remove the bottom layers with just become brittle and disintegrate. They may have to layer several times a year to keep the roofs thick, especially for winter.
For lunch we went into a converted large home which served as a restaurant, and had a choice of bibimbap or bulgogi.
As we left after lunch there were a group of police cadets doing marching exercises up and down the many hills.
Considering I didnt think there would be much to see there turned out to be quite a lot and I was pleasantly surprised. I'd like to go another time with friends exploring in more detail perhaps next spring or summer when the weather is nicer.
To reach the Yandong Village you can come to Gyeongju by bus or train. There is an english speaking tourist info office outside of both that can give you local bus directions to reach the folk village.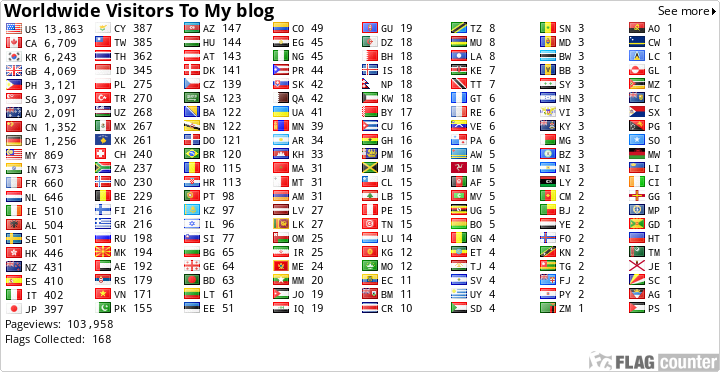 Visit My Page on Facebook :
Departures1