My Facebook Page : Departures1
Trip Start
Aug 16, 2013
1
333
418
Trip End
Aug 25, 2013
Loading Map
Map your own trip!
Map Options
I've followed the trend of some other bloggers and recently started my own facebook page :
Departures1
This will allow me to collect all my blog entries in one place as they never show clearly on my facebook wall, along with my other articles published on the Daegu Blogsite.
It also allows for random followers who send me friend requests to follow me on facebook
The web address is
www.facebook.com/departures1
and you can just click 'like' to join
You can also share with others who can now follow me on facebook
.
.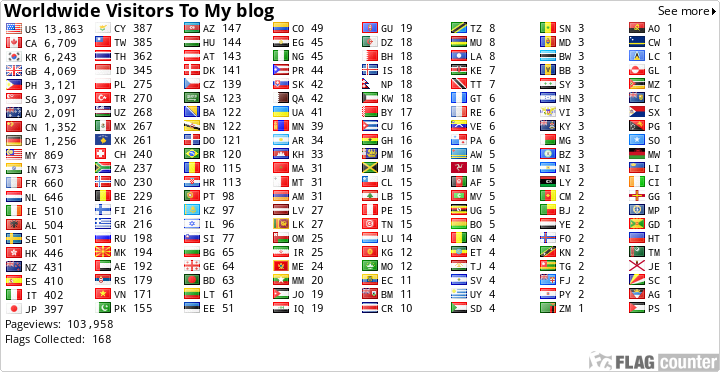 Visit My Page on Facebook
Departures1