Gyeongju Bread and Teddy Bear Museum
Trip Start
Aug 16, 2013
1
202
418
Trip End
Aug 25, 2013
Loading Map
Map your own trip!
Map Options
I found out about the Gyeongju Teddy Bear Museum while reading the inflight magazine when I recently flew on Air Busan to Taipei. Their brochure said if you fly within 30 days you get 10% admission discount.
http://www.airbusan.com/AB/airbusan/english/notice/event/travel_gyeongju/theme03.jsp
When we first arrived at the Gyeongju bus terminal we got some gyeongju bread. Gyeongju is famous for this type of bread. Its a bean paste centre with a thin outer layer of dough. At first I thought it was chocolate when we first came to Korea and the taste takes getting used to.
We asked the tourist info office when we arrived at Gyeongju where to go and she told us to take bus 10 or 700 and get off at the Hyundai Hotel near Boemon Lake Resort Area. There were signs for the teddy bear museum as we got off.
When I tried presenting my Air Busan boarding card they claimed there was no discount. Another friend had gone to another museum and was waiting for us there. Turns out Gyeongju has two teddy bear museums and we had gone to the wrong one. Our friend had gone to the right one, which is only a short walk away.
It was confusing to have two museums so close to each other and the tourist info office should have told me there were two and to ask me which one I wanted to goto.
Admission at both musuems is 9000w ($8). The top floor of the one we went to starts with a dinosaur world and many teddy bears playing with the dinosaurs, camping, or trapping them like hunters. The trapping aspect did seem a bit like cruelty to dinosaurs!.
Then it leads down to the basement floor. Here there is an undersea world. There are penguins and seals swimming suspended in air, and many polar bears in various scenes. There was a mermaid musical court and an undersea mermaid king.
The next section which is what I wanted to see, was the history of the Shilla Kingdom. There was a teddy bear version of Seokgaram Grotto, and construction of large temples. Many of the teddy bears had movements and would bow down to the king. There was the Shilla Queen and some battle scenes.
Next there were exhibits of types of teddy bears from each decade, which led to a corridor of teddy bear sculptures. These were famous Roman and Greek sculptures replaced with teddy bear heads. By the gift shop was a 3D theatre we didnt go in.
The exit takes you past famous works of art replaced with teddy bears such as The Scream. There were exhibits for other teddy bear galleries and museums in other parts of korea, such as the one I had visited in Jeju (see blog entry Jeju Teddy Bear Museum
http://blog.travelpod.com/travel-blog-entries/londone7/1/1304881511/tpod.html
)
We then went for lunch at a traditional korean restaurant. It cost each of us 7000w ($6) and we had an entire table full of the main course and side dishes. They had an almold flavoured fish cake which was quite nice. Finally we took the train back to Daegu.
The websites for both Teddy Bear Museums are
1)
http://www.teddybearmuseum.com/
2)
http://www.teseum.com/index.html
I'll visit the Seoul Teddy Bear museum during a future visit and will go back to the other gyeongju one later in the year.
(See later entry when I did finally visit
http://www.travelpod.com/z/londone7/1/1369685455
)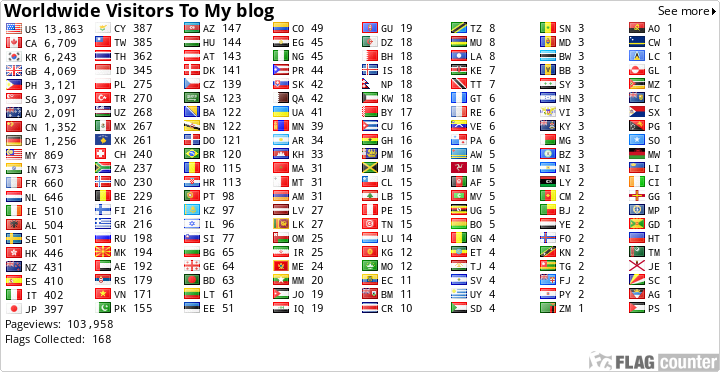 Koreans like Teddy Bear Museums. There are two on Jeju Island and one in Seoul at the Namsan Tower. I found out there was one in Gyeongju and waited for spring weather to visit. Later we found out we went to the wrong one and there are actually TWO Teddy Bear Museums in Gyeongju too so we'll have to go back to see the other one!