Arirang TV & Korea Herald Feature on the KBloggers
Trip Start
Aug 16, 2013
1
195
418
Trip End
Aug 25, 2013
Loading Map
Map your own trip!
Map Options
http://www.arirang.co.kr/News/News_View.asp?nseq=127309&code=Ne2&category=2
I'm seen 30 seconds in getting my award certificate and they didnt speak with any of the guys just the two female bloggers.
You may have to change your settings if the player doesnt work. Look for a pop-up in your browser and say 'allow' to activate the player.
Also the live morning show did another feature on the bloggers. I was unable to attend as I live in Daegu and you needed to be there from about 4am but two of the bloggers from Seoul were able to attend.
http://www.arirang.co.kr/Player/TV_Player.asp?code=VOD&asx_HL=500K&Prog_Code=TVCR0635&vod_key=63545
The segment begins 46 mins in and runs till the end of the show. They are using footage of me again from the welcome ceremony. You will see me at 46.10 and a longer clip from 48.35.
It might not play on all computers
Finally the Korea Herald ran a photo of us in their daily paper too on Mar 26, 2012, pg 20
One of the bloggers also made a video blog about the days events
http://www.youtube.com/watch?v=r9HJRVcOwEs&feature=youtu.be
and three more media articles in Korean about the blog welcoming ceremony
http://reporter.korea.kr/reporterWeb/getNewsReporter.do?newsDataId=148730520
http://www.hancinema.net/korea-bloggers-korea-s-cultural-ambassadors-40407.html
http://culturenori.tistory.com/2845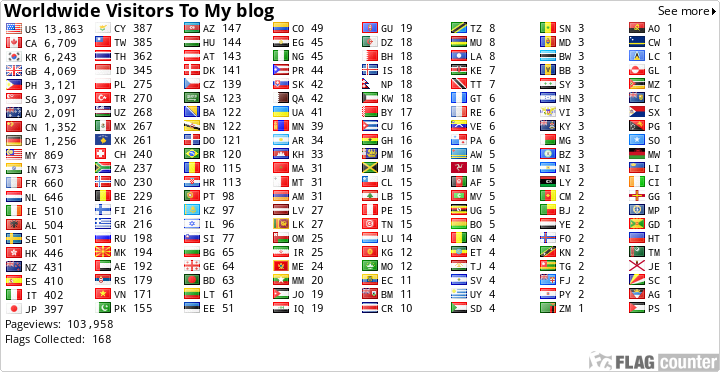 Here is the brief segment Arirang TV did on the bloggers