Sometimes getting there is all the fun
Trip Start
Aug 25, 2008
1
44
53
Trip End
Oct 17, 2008
Loading Map
Map your own trip!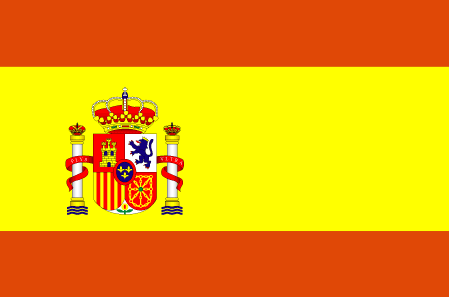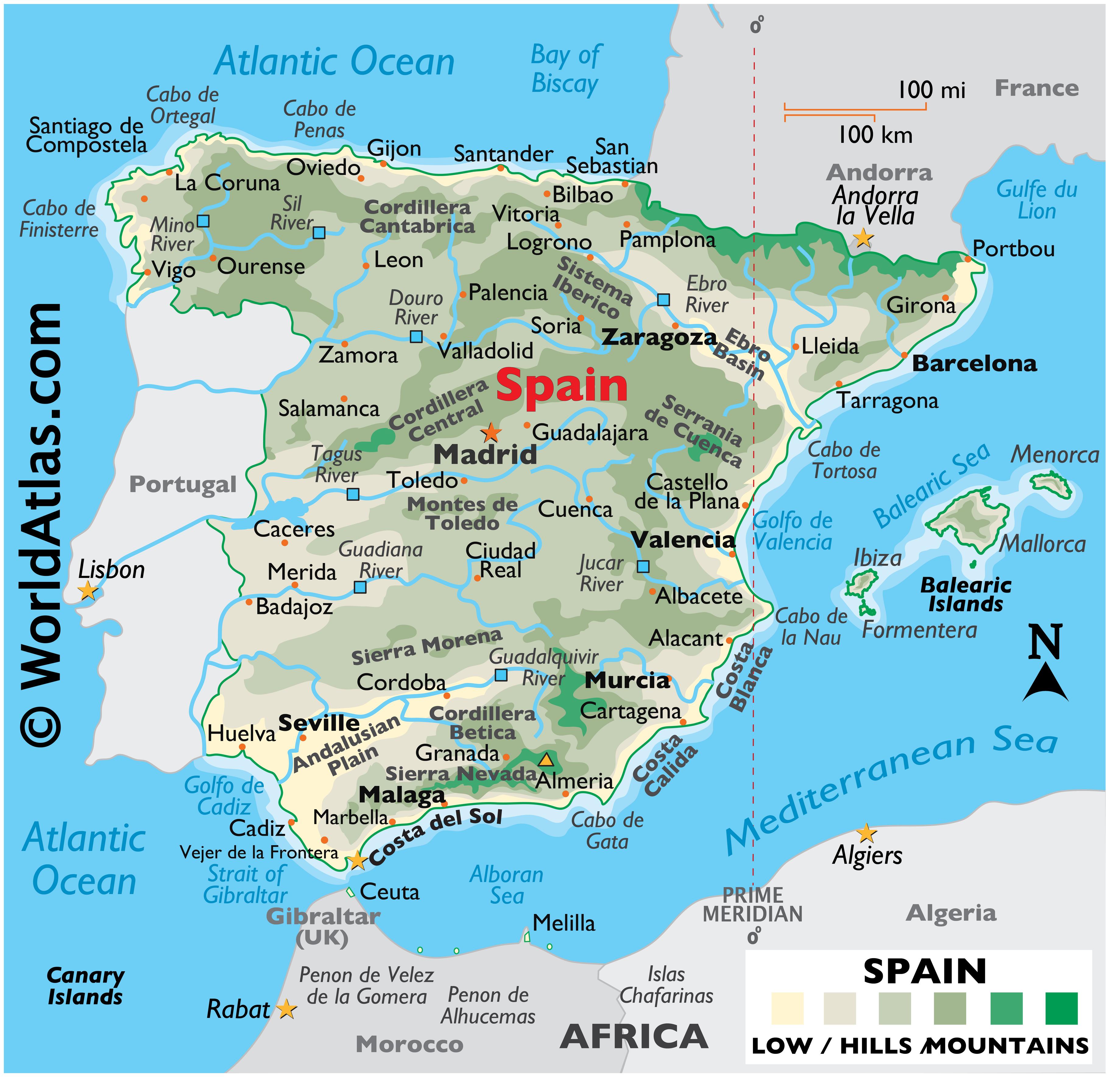 Some stready rain greeted me this morning on my final week of exploring the world, but there was no way some rain was going to get me down. I was headed for Madrid and I was so excited to finally see the place! Knowing that my check in for Ryanair would open up at 10:10am I decided to leave for the airport a little early. Beauvais Airport had made me a seasoned Ryanair traveler and I was not going to let any crowds or the Ryanair way of doing things stand in my way. Besides, my tv only gave me the choice of two Portuguese stations so my room was beginning to get a little boring, and I needed a change of scenery bad. So one hour and two tram rides later I found myself in a practically deserted airport. Where in the world was everyone?
Since the Porto Airport Authority handles all the check in and gate activities, Ryanair is forced to have a mimimal level of customer service. Praise Allah. Even though it was 45 minutes prior to check in for my Madrid flight, the monitors already clearly stated both the check in counter number and the gate. No guessing today like at Beauvais!! I was off to a great start and Madrid was getting closer and closer.
While checking in at an almost deserted counter, the agent did ask me for the €5 check in fee and I jokingly told her if she wanted it I would go to the bank next door and get 500 pennies for it. She smiled and told me that even Brazilians have to pay the fee which in her opinion was outrageous. Hey lady, show us Americans some love, too!! So I humored her by feigning shock and indignation that Ryanair would dare charge a Brazilian, and that actually got my fee waived with another big smile.
And I have to pause here and pose a question to any physics experts out there. How is it that my bag weighed 8.2 kg with Air France and then jumped to 8.8 kg on Ryanair at Beauvais and is now up to 9.7 kg with Ryanair at Porto? I have not added a single thing and if anything it has gotten lighter since I have eaten the food I have been carrying around. At this rate next flight it will be over 10 kg and I will have to play the Ryanair game I saw again at checkin today where people put on layers of clothes to lighten their bags.
Remember how I mentioned the other day that Ryanair doesnīt use a jetway in Porto and the planes park far away from the terminal? Keep that in mind here along with the fact that the rain as coming down in buckets. The gate was not crowded at all and the coveted front end of the boarding line had my name all over it. The plane pulled up and I watched the people hurrying towards the terminal through all that standing water. Now I donīt know if they were running to flee the Ryanair experience or if they were worried about getting wet. The sight of plump grandmas at high speed made my jaw drop, and I can say with assurance that their feet had not achieved such high speed in decades. I was looking around for a difibrillator just in case.
Unfortunately my final image of Porto (and now yours) will be the girl in front of me bending over and giving us all a peek at her cherry red thong complete with hairy butt and lower back. Of all the unique beauty of Porto, that is how my visit had to end!! I tried to concentrate on Ryanairīs Have a Nice Flight posters all over the gate...Anything but her. She kept bending over and over several times to find whatever was hidden deep in her big pink duffel bag. Her boyfriend sure is a lucky guy, huh? As I made my way out to the plane I was really hoping the pouring rain would wash away that visual reminder in my forever scorched eyeballs.
The hour flight was the usual barrage of commercials before takeoff and then constant inflight announcements in English and Spanish for anything and everything that can possibly be sold on a plane. But hey, €6 got me to Madrid hassle free, safely and 25 minutes early on a flight with extremely friendly flight attendants and an exit row seat with some nice legroom. Now thatīs a bargain.
And now that I am in Madrid, I need your help if you have ever been here. I am totally open for some education here so someone please, please, por favor, tell me what in the world is the point of visiting this city? My feet are thanking me now for hours of aimless wandering trying to figure out what in the world the tourist draw is. For total immersion into sex shops, slot machines, shoe stores, graffiti and aggressive beggars, this is THE place to come. Sadly, the two tram rides in Porto, the Ryanair flight and the three subway rides from the Madrid airport into town were the highlights of my day. Getting here in this case was all the fun.
For sure there are a couple of pretty buildings here and there but I canīt find anything to even take a remotely interesting picture of. Itīs really just nothing but streets of midrise buildings that all look alike. The buildings in Porto had some uniqueness. The ones in Dubai had some flash. Paris even showed off with some true beauty and class. Madrid is just in one word...blah. Maybe people flock here for the food and nightlife but I can get good tapas in Atlanta and save the trip across the ocean.
In all my travels around the world I always try to keep an open mind about a place and find something good about it. Even Delhi opened my mind and filled it with a unique experience I am all the richer and thankful for. That is definitely a good thing and thatīs why I love to travel. But as for Madrid? I honestly can say that in over 70 countries visited I have finally found the one place the makes me ask why did I waste my time. At least it was just €6 here and another cheap flight out tomorrow so really it's just 24 hours of my time. One loser out of all winners in the past month is ok by me. For the cost of some sushi back home I get to at least say I was here and saw it.
People can make or break an experience and the natives here are absolutely doing an awesome job of making me feel unwelcome. To say they are snotty is an understatement and moreover I feel like at any given time I am 5 seconds away from getting pickpocketed. I know enough Spanish to get by and all eight times I have tried to use it I have been met with blank stares and twice have been told something to the effect of "We donīt speak your Mexican style Spanish here." If I ask "Habla Ingles?" the standard response seems to be that they donīt speak English but then they speak it anyway with a lot of drama as if they are put out.
I see these Madridianos or whatever the hell they are called sitting
inside
their cafes acting all smug and worldly. Ok, for starters, Parisians sit
outside
their cafes to take in the world and not hide from it...And their city is actually something to look at and take in. After walking around here I can really see why they sit inside. There is nothing out on the streets to stimulate the mind except graffiti and beggars. If you are going to act like you are something and have attitude, at least have the goods to back it up like the Parisians do. Madrid is actually everything I expected Paris and the people there to be...dirty, obnoxious, rude, and arrogant. Parisians turned out to be some of the warmest, most sophisticated and genuinely nice people I have ever met in my travels...Madrid people the total opposite.
I found that if I made even the tiniest effort with just a simple
Bonjour
, Parisians would go out of their way to educate me on the art of finer things like picking out the perfect cheese or cold cuts. They wanted me to savor their city and get the most out of it just as they do. Porto was the same way if I made even a tiny effort to fit in. In Madrid any effort I have made to speak my Mexican Spanish and to fit in is just not good enough. I am still going to try to keep an open mind and maybe this city will surprise me tonight. I am going to wander around some more and see if I can find what makes it tick. I havenīt given up and I want to be able to tell you tomorrow I turned out to have a good time.
Tomorrow I am off to Milan and Bergamo and I am very excited to see both. I will see you there.
Spain