Vientiane - Small hill of the wild dog's excrement
Trip Start
Aug 25, 2008
1
24
53
Trip End
Oct 17, 2008
Loading Map
Map your own trip!
Laos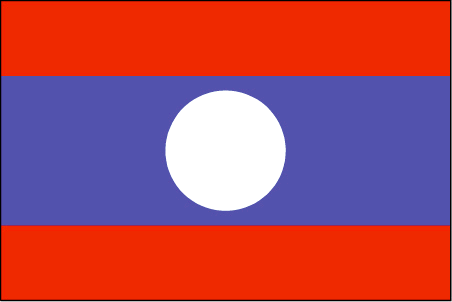 Yes, you read the title of this correctly but for now I will keep you in suspense. My last night in Cambodia turned out to be relaxing due to torrential nonstop rain that wiped out a return trip to Angkor Wat. My legs were thanking me but I really wanted to see it one last time. I went next door to use the internet and what I saw will be one of those awesome travel memories that stays with me long after I get home. In a tiny booth there was a mom, dad and two small girls using one of those internet video phone connections. I don't know who they were talking to but they were so excited. Maybe it was a relative far away in the US. Who knows but it is so cool to see a poor rural corner of the world connected to the rest via the internet.
Speaking of the internet this is the fastest connection I have had so far since leaving NYC. Normally it's been taking up to 3-4 minutes to upload each pic but here it's maybe 20 seconds each so I will attach more than I normally do. It gets tedious sitting there waiting and waiting when you have a slow connection like in India and Cambodia.
I said goodbye to my British friends and decided to just watch some tv in my room since Cambodia is connected to the world now via satellite cable. I turned on the tv right to the National Geographic Channel and there it was, none other than an advertisement for a show about the Brasilia crash in Carrolton. The first time I go to watch tv in weeks and this is what I have to see? It's funny how you travel halfway around the world to the end of the map and you get a reminder of home.
Ironically enough the next ad was for an airline and a soothing female voice was extolling the virtues of Singapore Airlines' new service to Houston. Evidently Houston is the hotspot to see since they have sports teams, a world class opera, and "close" proximity to the cultural delights of New Orleans. The tagline was something like "Houston-Explore the treasures of the American South." If that doesn't just make me want to break off this trip and head home.
I wanted to try out another $2 transportation adventure to get to the airport since you can ride on the back of a motorbike taxi for that tiny sum of money. Just like the Cambodian people I was going to try to juggle my duffle bag and backpack while clinging to the back of a tiny seat. I guess fortunately for my safety the rain washed away those plans and I had to splurge on a tuk tuk ($4). Those extra two dollars proved to be worth it though since I got another adventure out of it.
Since it had been raining and raining and raining (it's the rainy season by the way) the streets of Siem Reap were flooded with muddy water. There were pockets of road still above the water but those were few and far between, and looking back I was really lucky to get to Angkor Wat in between all this rain. The tuk tuk had a hard time maneuvering through some of these deep puddles and sometimes the water came up to the bottom of the engine. Remember yesterday when I mentioned I had learned long ago in driver's ed that you can't tell how deep a pothole is when it's filled? Well how about you can't tell where the actual pothole is when a whole street is submerged. They never taught us that in class. I had visions of the whole tuk tuk dumping me overboard into the reddish colored water.
My skillful driver eventually guided us onto the main road to the airport which was on high ground and the tuk tuk was making these awful noises. It didn't sound like a go cart anymore and I was worried it was becoming more like a sick sick. The driver turned around and said, "You too big. No go fast." First of all, I am far from being a customer of size and second, I have seen these things loaded down with six or seven people with some livestock and sacks of rice thrown in for good measure and they run just fine. Eventually the engine became awfully quiet and we glided to a stop. Luckily we were near a tuk tuk gas station that sold fuel out of 2 liter plastic Coke bottles and some gas seemed to do the trick.
So off we were again like a herd of turtles, and grandmas on bicycles were once again passing us. I paid $4 to get showed up by the Cambodian equivalent of our blue hairs back home, and I was loving every minute of it. You can't buy that kind of entertainment in the US. We struggled up a very gradual incline towards the airport and all of a sudden Buddha unleashed his fury with a heavy downpour. Just as the first drops began hitting the tuk tuk, the motor went from coughing and wheezing to just plain silence. I looked up and could see the control tower ahead and decided I may as well just walk the rest of the way since the rain was beginning to let up. The driver kept saying, "You too big, no tuk tuk good." Yes, sir, your tuk tuk really was no good but not because of my alleged size.
I finally crossed the finish line and checked in at the Lao Airlines counter. I found out my ATR was swapped to a Chinese MA 60 and I hope you guys enjoyed the description and pics in the previous entry. Being the now savvy with third world ways traveler that I am, I had all my liquids and gels under 100 ml packed in a plastic bag and up to now they had never been a problem. Cambodia has its own take on the rule and you can only bring one of each shape of container. That means one thing shaped like toothpaste, one thing shaped like shaving cream and one thing shaped like deoderant, etc. They have a piece of paper with these things outlined on it and they lay your items on top of the outlines until each is filled.
Sunscreen, contact lense solution, and hand sanitizer are items that Cambodians just find odd to travel with in your carry on bag. So back to the check in counter I went to check in my bag against my better judgment and I prayed to Buddha that Lao Airlines had a more efficient baggage collection and delivery system than that which you find at home. By the way you pay a $25 USD departure tax and $2.73 of that is for the security screening fee. That means I paid almost $3 to find out that I carry more liquids with me than a Cambodian deems necessary.
I finally got through their version of a TSA shakedown and found an internet station that was $1.50 for 30 minutes (very, very expensive for Cambodia). I paid with two $1 bills (our currency is accepted and desired) and got my change in bananas. Yes, you read that right...bananas. Ripe, yellow bananas. I must have given the guy a strange look because he pushed the bananas closer to me and said, "You eat banana." So I ate my 50 cents change right there in the middle of Siem Reap International Airport. tossed the peels into the trash and boarded the MA 60. The bananas are my last memory of Cambodia and a great one, too.
Everything I had read about Vientiane said it's a small relaxed capital, and the Lao Airlines inflight magazine,
Muong Lao
March-April edition (isn't it September by the way?) confirmed this fact. The article went on to further explain why Vientiane is the smallest capital in the area when compared to Vietnam, Cambodia, Myanmar, etc. Guys, I am not making up what you are about to read and I have taken this word for word from page 29 of Muong Lao:
I
n the fairy tale, Vientiane was the city that created by the dragon.In accordance with the historical data; Vientiane is one of ancient city, its territories covered bothbanks of the Mekong River. During the past time, when Vientiane as under the Kingdom of Laxang, Vientiane was the central administration of politics, socio-economic and culture and people were happy. The kinds were also brave clever and kind hearts. The palaces were very beautiful like the golden houses standing along the bank of the Mekong River.
(Keep reading everyone, I promise it gets better)
Whatever, Vientiane was burnt down and abandoned for more than 100 years.Old saying; Vientiane was abandoned and remained as small hill of the wild dog's excrements.What was the small hill of the wild dog's excrements looked like no one can describe about it.Even though we chose or open our eyes, we can see only the dark, we can not imagine what it is looked like.What was the beautiful and brilliant city of Vientiane looked like.
I can't make this stuff up and Lao Airlines put it all out there for Western eyes to read. Vientiane is far from being a small hill of the wild dog's excrements though. It is a great place to spend a day before jumping off into the country for adventure travel. One thing that stands out here is the amount of Americans present as this is my first stop where we outnumber the other foreigners. The place has a definite hippie vibe about it, and a lot of these Americans aren't tourists but people living here who seem to have a past they are running from. They aren't very approachable and hard to chat up. I wonder what their stories are and why they are hiding out in the third world.
I want to give you guys a mental image of what I am experiencing here. You walk around clean streets that are lined with 3 to 4 story buildings that are old but not crumbling. They are about the same age as in Delhi but kept up, and there is an underlying French colonial architectural scheme on the older buildings. When you look past the jumble of powerlines you see pastel wooden window shutters keeping the sun out and some of the buildings have full balconies the entire lengths of their floors. The air is completely void of car horns but filled with American accents and the smell of fish fresh out of the Mekong River being grilled over wood fires by street vendors. The sun beats down on you fiercely and the hot and muggy air completely wraps around you like a thick blanket but you can find shade under the tree and awning lined streets. The Mekong River drifts as slowly past the city as the place seems to move in general.
There are no people to hassle you to buy their schlock and the whole city is, in one word, civilized. As always in my explorations I have met really nice travelers here to talk to and get to know. Meeting people from around the world is probably one of the best things about dropping into all these places. Apart from the foreigners I am meeting, the Lao people are genuinely inquisitive and curious about our lives in the outside world. I got about 50 pictures off my camera card printed out here (for cheap, cheap, cheap and you know by now I love a bargain), and I was looking at them at a sidewalk cafe. I was just minding my own business drinking an orange colored soda and three waiters suddenly appeared and wanted to take a look.
They got to see a few pics of each country I went to and the looks of amazement on their faces was priceless as they traveled to Buenos Aires, Cape Town, NYC and everywhere else we all have been together the past few weeks. Do you remember the picture from Amman of the dense housing built into the hills? That one seemed to amaze them the most. One of them kept saying "New York" over and over, and another volunteered that he had been to Bangkok once but it was too big and loud. The other two had never left Laos except for those few minutes looking at my pictures. I forget that not everyone can hop on a plane for free or dirt cheap to see the world and here I am with people who have never left their own country. I love how talking to people can shrink the world and at the same time make me thankful that I can take a trip like this one.
It was time to move on and you can't walk around a city all day and not get hungry. Earlier on the plane I had found this little gem on page 54 of
Muong Lao
:
Lao food is groovy mix of French, Thai, Vietnamese and err, well, strange things. Those bowls of ant soup, river weeds with beer, and writhing beads of beetles are distinctively Lao, as are the boiled rats available at the markets.
Those brown fruit balls from the flight are sounding better and better right about now aren't they? I was scared to venture out to try the local cuisine but my new friends assured me it's not like that at all. In fact, I had some of the most delicious Asian food that has ever entered my belly...chicken (I hope) simmered with onions, limes the size of peas and mint leaves in a green curry broth; fish straight out of the Mekong River (I hope) baked in tin foil with spices; and Vietnamese spring rolls wrapped in rice paper. There we sat at an outdoor restaurant taking in this relaxed place with some delicious food and another orange colored soda as the sun was setting.
My next stop will be Kuala Lumpur, Malaysia and I will see you there.