Trip Start
Aug 25, 2008
1
7
53
Trip End
Oct 17, 2008
Loading Map
Map your own trip!
Jordan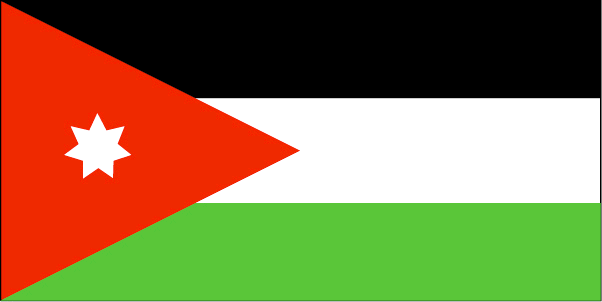 I am in the Hashemite Kingdom of Jordan and for the first time this trip I am somewhere that is outside my comfort zone which is what I seek out with my travels. The signs are all in Arabic, the people don't speak English and I just need to rely on my instincts to get me through the day. I haven't had a chance to explore much yet, and that just wait until later on when it cools down. It's about 100 degrees out there but nice and sunny. Yes, mom, I brought SPF 50 sunscreen that I bought in NYC especially for the Middle East.
I don't see how some of the women here can walk around in black full length robes with their heads covered. I would have a heat stroke cooking inside that thing. To hell with hiding from people, let them look I say. I guess in the west we value comfort and practicality over tradition.
With the crowds of robed women, the strange but delicious smells of different foods, and the crumbling mass of buildings, my first impression of this place is where in the world have I landed? It's dry, dusty and hot but from what I have read the country is well worth a visit.
Walking around my ears take in honking horns and loud Arabic chatter. My eyes take in handpainted Arabic signs in the central market area and crowded stalls selling everything imaginable. My nose takes in delicious smells of meats grilling mixed in with putrid smells of car exhaust and diesel bus fumes. My skin bakes under the intense sun and takes in all the dust and grime that comes with a place that is I don't know how many centuries old. These strange sensations are like a warm coccoon that wraps around me and I can tell Jordan is going to be a fascinating place to get to know.
There's no escaping the fact that Amman is definitely smack dab in the middle of the desert. It's not at all like the US where an oasis like Scottsdale can be created right out of the sand. There doesn't seem to be a single tree out there that grows naturally here and it's just miles of reddish-white dirt. Every building seems to be built of the same cinder blocks made from this dirt so there is no contrast between the buildings and where they rise out of the earth. It's a crowded place and there are midrise buildings in varying degrees of crumble clinging to every inch of the cliffs here.
I am rested from a nice Delta flight over here and ready to explore on foot this city that just bakes under a hot sun. Today the plan is to just walk around Amman and then tomorrow I am going to try to get to the ancient city of Petra by bus. There are some Roman ruins up the hill from my hotel that overlook the city so maybe they are worth a look. If anything I will get a great view of the city from up there. I've already met an awesome couple from Australia and we are going to walk around the area together.
Amman is so different from anything I have ever seen and it's already got all my senses standing on edge in a good way. I love to be snatched right out of my comfort zone in new places and only with constant exploration and keeping open eyes and mind do I slowly come back to normal. I love that learning process as I get to know a strange plane and find my comfort zone within it. Some people call it culture shock...I call it fun. This is what makes overseas travel without the safety of a tour group such an awesome experience.