Everything is Backwards Here
Trip Start
Aug 25, 2008
1
4
53
Trip End
Oct 17, 2008
Loading Map
Map your own trip!
South Africa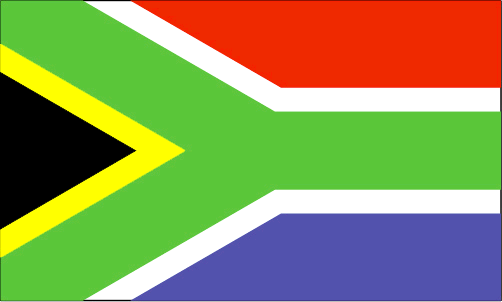 Everything is backwards here. It's winter and cold. They drive on the wrong side of the road and my rental car has the steering wheel and stickshift on the wrong side. And yes, toilets do flush backwards down here. They speak English here but the words are all different from what we are used to. When I got to the airport, I found my hired car in the parkade and I put my stuff in the boot. Then I made my way to dual carriageway and drove to Hout Bay. I got some takeaway at a place called Nando's under the high street. That's what English sounds like down here.
Cape Town is one of the other very few places on this trip I have already been to but there is no way I can take a trip around the world and not include this amazing area. What the city lacks in safety it more than makes up for in physical beauty. While it's many times better than Johannesburg, my biggest goal first and foremost is to make it out of here in one piece and since I am staying south of town in one of the nicer suburbs that shouldn't be too much of a challenge. It can get dicey in the center city though and some absolute common sense and street smarts are in order there . If you ever find yourself alone in a downtown place, especially at night, leave...you are about to be joined by others who are not your best friends.
As soon as I am able to I will post a pic of this piece of junk rental car I have. It's a Volkswagen Chico that is made down here in South Africa. Picture a four door Yugo and you have the basic body style. But wait, it gets better. The interior is stripped down to where it's just knobs attached to a hard black plastic dashboard. You know how a car normally has a center console between the front seats? This one doesn't even have that and it's just two really thin seats that are anchored to the floor. There is a stickshift that comes out of the floor and just pops right out of its socket when handled too rough for its taste. I have already made that mistake a few times. Trying to shove it back into the floor while attempting a high speed merge onto the motorway is not what Volkswagen had in mind with those Fahrvergnügen commercials a few years back.
The interior of the car is about as cheap and crappy as a car can get and still pass inspection I think. The sun visor is a thin piece of padded vinyl that you can bend but luckily it's raining and there's no need for it. But the downside is the wipers only come in two speeds...slow and slower so I just look for blurred shapes ahead out of the rain coated windshield. Also, sometimes the car will go into reverse; most of the time it won't. When I park I make sure I can just roll out of the parking space backwards if I need to. Oh yeah, did I mention that it doesn't have power steering and everytime I open the door to get in or out the alarm goes off? For $15 a day I can't complain. At least it runs...marginally.
It's typical winter weather down here, and it has started to rain, and last night brought torrential downpours with wind gusts up to 70 mph. That is pretty normal down here in Hout Bay south of Cape Town. There is nothing between Antarctica and this peninsula to stop the winds that blow across from the ocean and the mountains seem to intensify the effect. When we landed yesterday the ground agent made a PA on the plane wishing us a warm welcome to a sunny but cool Cape Town. What happened overnight?
Table Mountain is the main landmark in Cape Town and as soon as I can I will upload some pictures of it. This city is really amazing scenerywise. Picture mountains that rise abruptly from a blue sea along a thin peninsula and you have this area. I wanted to get down to the Cape of Good Hope at the bottom of Africa but the weather didn't quite cooperate. This corner of South Africa is Central California along the Pacific Coast Highway but on steroids. Cape Town is a big city and parts of it are as first world as what we have at home. Then you can drive a mile and see cardboard shantytowns. It's a shame that crime is so rampant because this really is probably one of the prettiest spots on earth for a city.
Check back soon and I will have some pictures of Cape Town on here. I'll see in you in NYC and then Amman, Jordan next.