Trip Start
Jan 25, 2013
1
5
12
Trip End
Feb 10, 2013
Loading Map
Map your own trip!
Map Options
French
So here we are in Hue, former imperial capital of Vietnam. It's much more quieter and much less hot than Saigon : we had a grey cloudy day always on the bridge of raining but we got somewhat lucky and just got a quite heavy humidity instead!
In the morning, we had a Vietnamese coffee! See the photo, it's quite original! Then we had to make some reservations for tours and hotel for next week. That done, we headed towards the citadel.
On the road we got attacked by boat keepers wanting absolutely to rent us a boat tour for one dollar one hour... We escaped but it was close!
The citadel is at first a bit disappointing as all the beautiful buildings are hidden is the right part of it. Too bad there's almost no explanations on the everyday life and the dynasty of the Nguyens emperors. I was, for my part, lacking a bit of general culture on that topic and couldn't fully understand what I was seeing.
After that we went to eat to a restaurant recommended by the Routard and the harassment continue on trying to sell a tour. It was a bit annoying but I finally think that it's inevitable.
Finally we went around in the modern city and found a store selling silk Vietnamese dresses. I volunteered for trying one and looked perfectly ridiculous! The girl selling them came and tapped my ass and my hips saying " that's the problem! I add 1cm here and 1cm here". Yeah no kidding...
Hue has a particular savor to it and I think it's much more enjoyable than Saigon finally.
Nous sommes finalement a Hué, l'ancienne capitale impériale du Vietnam. C'est beaucoup plus calme et beaucoup moins ensoleillé que Saigon : on a eu un jour tout gris et tout couvert. On a eu l'impression que sans arrêt il allait se mettre à pleuvoir mais finalement on a juste été écrasées d'humidité.
Le matin on a pu tester le café vietnamien. Voir la photo, le dispositif est assez original!
Puis, il a fallu faire des réservations pour les tours et les hôtels de la semaine prochaine. Finalement nous avons pu nous diriger vers la citadelle.
Sur la route nous avons été suivies par des loueurs de bateaux " one dollar one jour"!! On a réussi a s'échapper mais ce fut moins une!
La citadelle m'a tout d'abord un peu déçue mais en fait la plus part des très beaux bâtiments sont cachés dans la partie droite. J'ai regretté qu'il n'y ait pas plus d'infos sur la vie quotidienne et la dynastie des Nguyens. J'étais un peu en manque de culture générale pour comprendre ce que je voyais...
Pour déjeuner nous sommes allées dans un resto conseillé par le routard mais nous avons de nouveau été harcelée pour acheter des tours, je pense que ce doit être inévitable mais c'est franchement dommage...
Finalement nous nous sommes promenées dans la ville moderne et avons trouvé des magasins vendant des robes vietnamiennes en soie. Je me suis dévouée pour faire le modèle ce qui n'a pas manqué de faire rire les vendeuses!! En me tapant sur les fesses et les hanches une ma dit " c'est la le problème. 1 cm ici 1 cm la!" Non sans blague....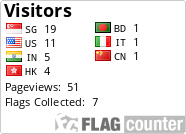 English -