Welcome to Saigon !
Entry from Ho Chi Minh City
Trip Start
Jan 25, 2013
1
4
12
Trip End
Feb 10, 2013
Loading Map
Map your own trip!
Map Options
French
It was a long long sunny hot and AMAZING day in Saigon alias Ho Chi Minh City...
People are really cool and the city is really easy to get around by feet. There's one trick though : learn how to cross! There are so many scooters that everytime you have to do it just pray, close your eyes and walk slowly toward your goal.
I was very impressed by all the old colonial buildings and the little streets with traditional Vietnamese buildings. I'm keeping on drooling in front of every fruit merchants and praying for the next diner time! After almost 7h walking through the city we made it back to the guesthouse and went to the airport. We are now in Hue where there's a totally different atmosphere but ill tell you more about it tomorrow!
ce fut un jour long ensoleillé, très chaud mais SUPERBE à Saigon alias Ho Chi Minh Ville.
Les gens sont très agréables et il est assez facile de se déplacer à pied dans la ville. Il y a seulement un truc super important a apprendre : comment traverser. Il y a TELLEMENT de scooters qu'à chaque fois que vous avez a traverser il faut juste prier, fermer les yeux et aller tout droit d'un pas lent vers votre but.
J'ai beaucoup aimé les anciens bâtiments coloniaux très élégants et les petites rues avec les maisons vietnamiennes. Je n'ai pas arrêté de saliver devant tous les marchands de fruits et de compter les heures jusqu'à l'heure du repas.
Après près de 7h de marche nous sommes rentrées à l'hôtel et sommes réparties vers l'aéroport direction Hué. Ici c'est une atmosphère complètement différente mais je vous en dirai plus demain!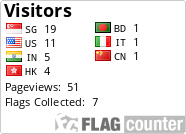 English -