Dubai bling bling check point
Trip Start
Jan 25, 2013
1
2
12
Trip End
Feb 10, 2013
Loading Map
Map your own trip!
Map Options
french
Here we are! After 4h of plane, finally... Dubai! It's 3am and we are done, exhausted, finished, over rated. The trip was horrible because of horrifying weather... The crew had to stay seated and we had to try ( with more less success) to eat while jumping around. Thanks to one of our travel mate we had some champagne to drink to celebrate her birthday. Even though no need to stay that we were happy to land!!!
There was only one problem : there is NOWHERE to sleep in this damn place! Palm trees yes, golden columns yes, super dupper crazy expensive duty free but NOT ONE PLACE to lie down... So we improvised...
ça y est!!! Après 4h d'avion, finalement nous voici a Dubaï ! Il est 3h du matin et nous sommes finies exténuées épuisées HS. Le voyage a simplement été horrible à cause de turbulences cauchemardesques qui ont mis l'équipage hors d'usage. Nous avons été réduites à jongler avec nos plateaux repas en attendant des jours meilleurs... Heureusement une de nos camarades de voyage nous a payé le champagne pour fêter son anniversaire. Cela va sans dire que nous étions tout de même heureuses d'arriver. Il ne restait qu'un problème: il n'y a NULLEPART ou dormir dans cet aéroport. Des colonnades des palmiers des magasins de malade oui mais pas UNE banquette ou s'allonger... Donc on a un peu improvisé ...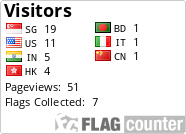 English -