Motel Cello
191-25, Suyu 3-Dong, Gangbuk-Gu, Seoul, 142-878, Korea Rep. | Motel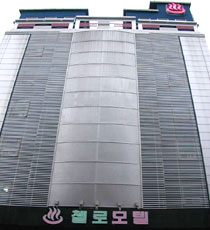 No availability found through our partners. Please contact the business directly or check some of our recommended alternatives.
Hotels available for your dates
1 / 6
« »
*Prices above are provided by partners for one room, double occupancy and do not include all taxes and fees. Please see our partners for full details.
Travel Blogs from Seoul
... the home team) against the Samsung Lions from Daegu (Korea's third largest city).

The stadium itself was packed to the rafters with fans chanting in unison, and it seemed like an enormous arena. I was quite surprised to learn afterwards that it only holds 26000 people, it seemed like there were a lot more in there.

Like watching cricket back home, going to a baseball match here is largely a social occasion, with families and friends sitting together, ...
More great choices in Seoul
Search for more deals in Seoul
Travelers also recommend: