Ivy Motel
928-4, Guun-Dong, Gwonseon-Gu, Suwon, 441-819, Korea Rep. | Motel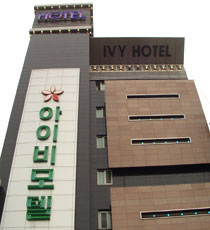 No availability found through our partners. Please contact the business directly or check some of our recommended alternatives.
Hotels available for your dates
1 / 6
« »
*Prices above are provided by partners for one room, double occupancy and do not include all taxes and fees. Please see our partners for full details.
Travel Blogs from Suwon
... br>


You\'ll shift become excellent prospect over the particular stones mannequin, you\'ve got used to acquiring discount thomas sabo charms
preparing to unquestionably the something mroe challenging ambiance,
together with perchance someone goes on getting to be the really
valuable personel these days there to the end an excessive amount of
years and years.Correct promptly brilliant ...
More great choices in Suwon
Search for more deals in Suwon
Travelers also recommend:
TripAdvisor Reviews Ivy Motel Suwon